I've updated my Flight Log to version 1.2 by adding codeshares, operators, and fleet numbers to flights.
Not all flights are operated by the airline that advertises it; often, airlines subcontract out flights to other airlines, particularly regional flights. In either case, whether the flight is operated by the advertising airline (i.e., United) or a different operator (i.e., ExpressJet), the Show Flight view now displays this. In addition, if the flight was a codeshare (where an airline sold a ticket on a partner's flight), this is shown too.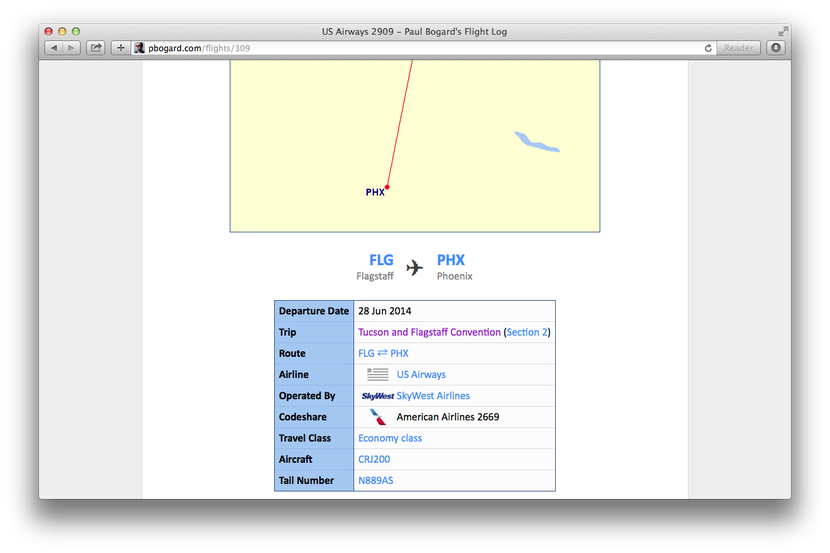 In this example, I bought a flight through American Airlines, but American Airlines didn't offer a flight from Flagstaff to Phoenix, so they booked me a ticket on US Airways flight 2909, and American sold it to me (as a codeshare) as American Airlines flight 2669. Then, since this was a short regional flight, US Airways didn't operate it themselves; they subcontracted out to SkyWest Airlines to actually operate the flight under the US Airways name.
Clicking on the operator brings up details on a Show Operator view: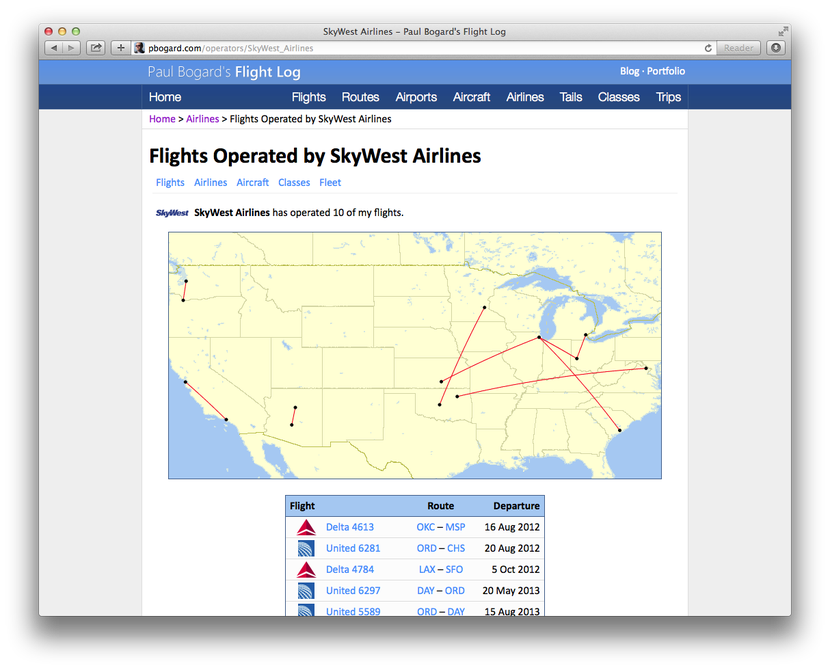 In some cases, I know the fleet number the operator uses for the aircraft, so the bottom of this page contains a list of the known fleet numbers.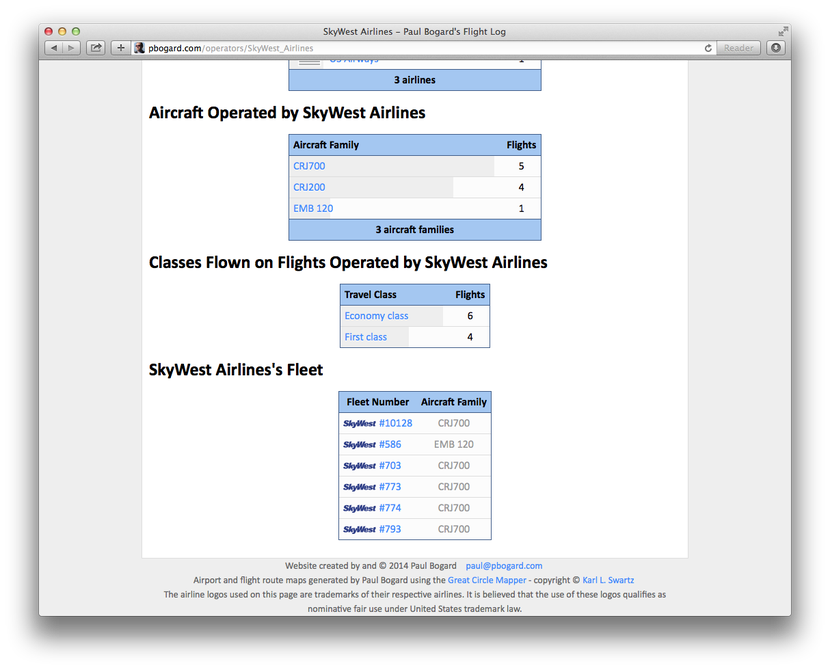 Clicking on any fleet number will show details for all flights flown on that operator-fleet number combination.
Finally, all of the operators are now listed on the Index Airlines view, below the airline list: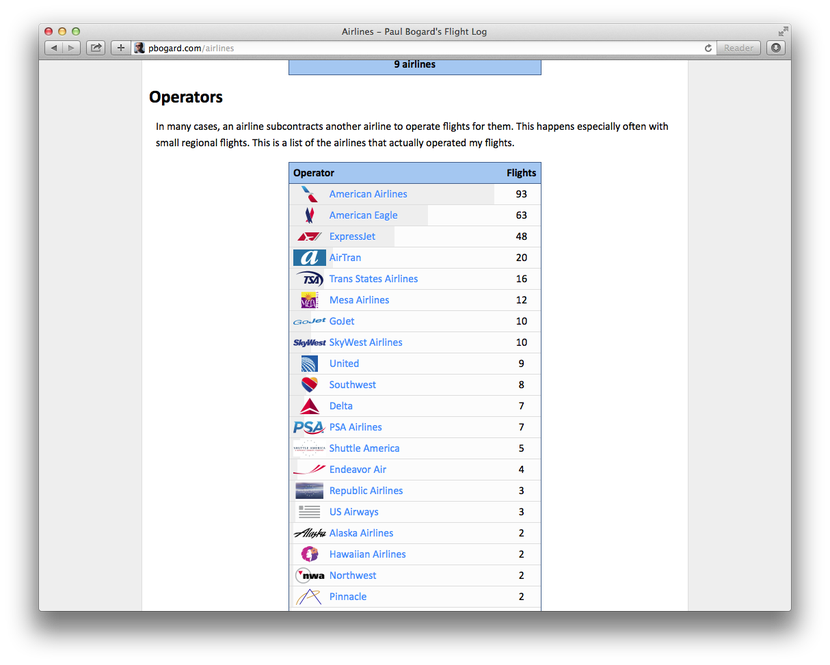 …I fly on a lot of regional jets.
Changelog
New
Added operating airlines to flights.
Added fleet numbers to flights.
Added codeshare airlines and codeshare flight numbers to flights.