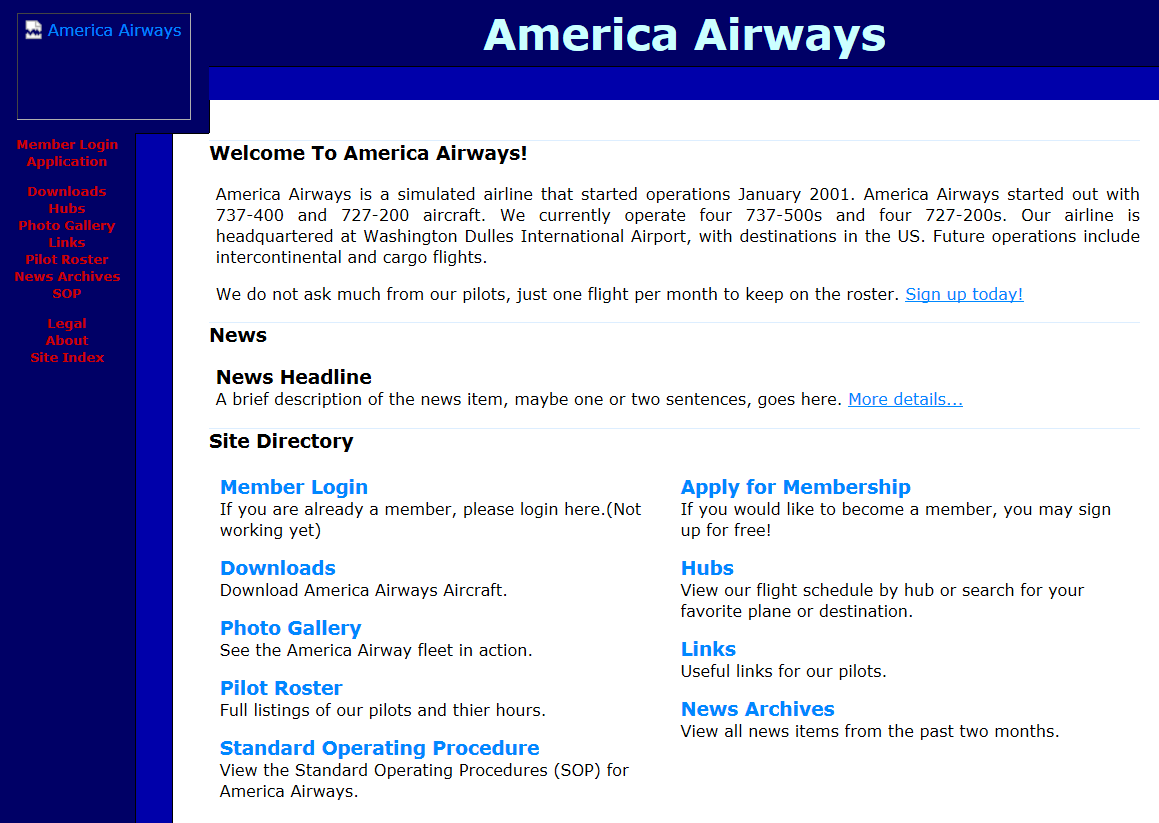 Back in 2002, my friend Brian and I worked together on a website for America Airways—a virtual airline that pilots could "fly for" using flight simulator games. Among other features, the site allowed the virtual pilots to log their simulated flights.
Little did I know that I'd eventually end up working with flight simulators professionally!
Technical Details
America Airways was written in Active Server Pages using a Microsoft Access database.