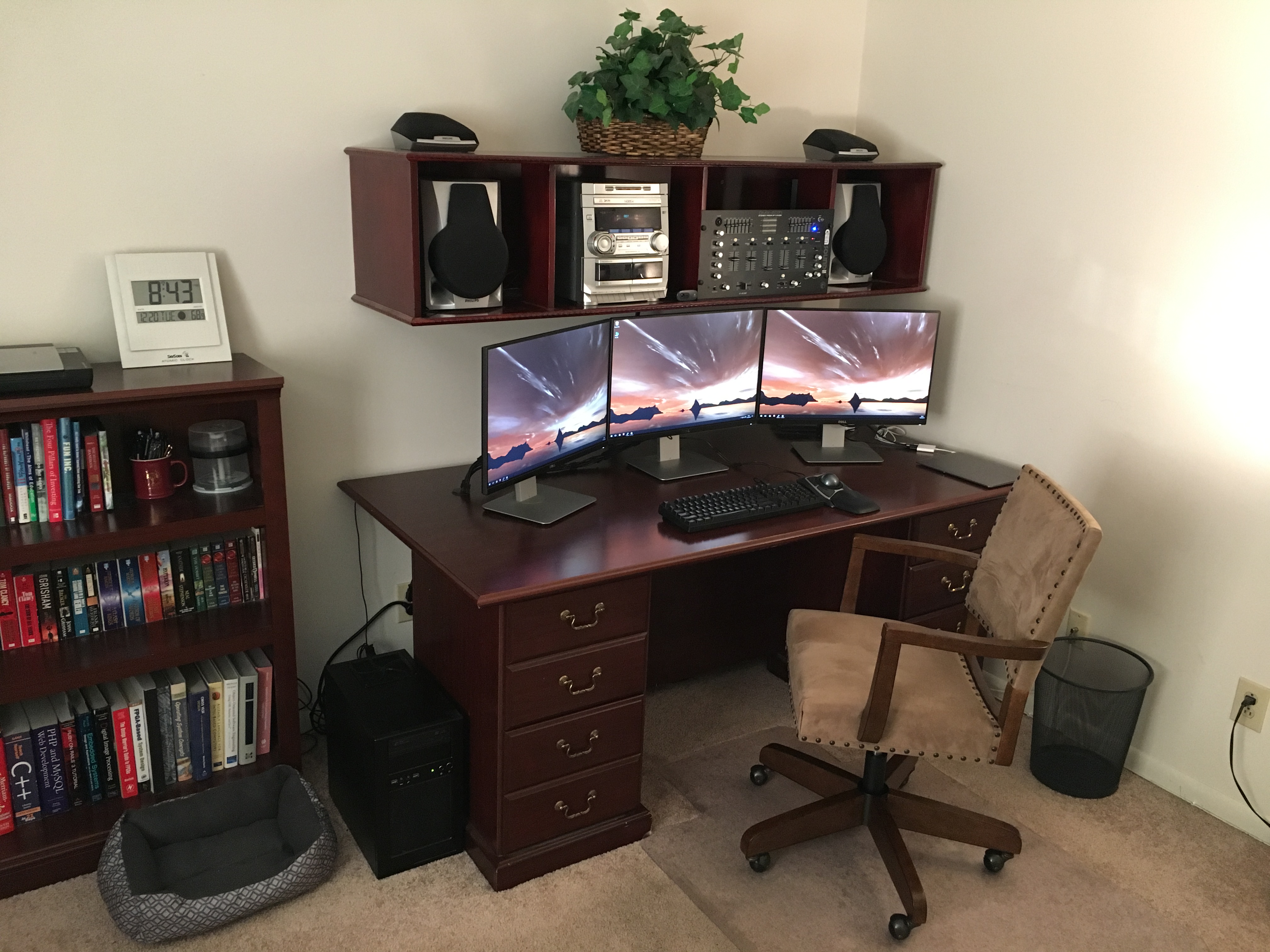 Pancake
Pancake is my home desktop PC, built to be able to handle games. I also use it for creating maps, terminal silhouettes, and other projects.
It runs Windows 10 on an i5-6600K processor and 16 GB DDR4-2400 RAM. My primary system drive is a 1 TB SSD, with a 3 TB HDD as a File History drive. Graphics are provided by a GTX 1070 video card driving three 24″ IPS 1920×1200 (16:10) monitors.
Stroopwafel
Stroopwafel is my travel laptop. I value portability more than power when traveling, so it prioritizes low weight, small size, and the ability to charge via USB-C from my multi-USB charger.
It's a MacBook Air (Retina, 13-inch, 2020) laptop, running MacOS Big Sur on an i5-1030NG7 processor and 8 GB LPDDR4X RAM. It has an internal 512 GB SSD, with an external 2 TB HDD as a Time Machine drive.