(updated )
James M. Cox Dayton International Airport, 20 miles from my home, is my primary airport. While it doesn't serve quite as many destinations as Columbus, Cincinnati, or Indianapolis, it serves multiple hubs or focus cities for each of American/US Airways, United, Delta, and Southwest. It's easy to get to, and parking is cheap. They've been working on renovating parts of the terminal and concourse, and they've placed all new signage with a background texture which matches their new control tower.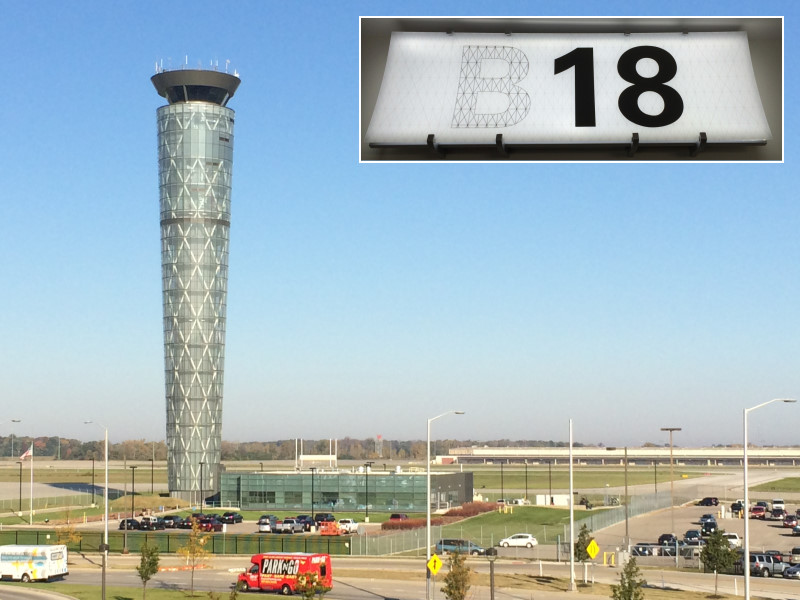 I have flown out of alternate airports for work, but with the additional justification required for the extra mileage reimbursement to get to other airports, Dayton is usually the most logical choice. I made my 100th visit to DAY on 3 May 2013. At the rate I'm going, I may achieve 200 visits to Dayton before I get 100 anywhere else.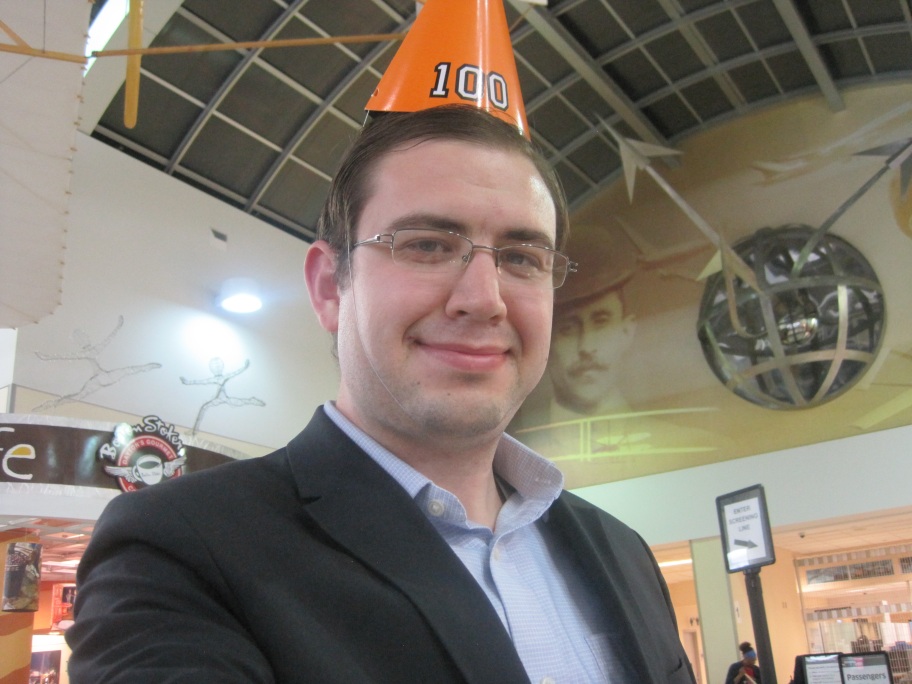 I've had a flight to or from Dayton on every airline that serves it at the time of this writing. With Southwest nearly complete with its takeover of AirTran, I can also almost say I've flown on airlines that no longer serve Dayton, and I've certainly flown flights that no longer exist due to hub changes (notably DAY–STL when American dropped their TWA-inherited St. Louis hub a few years ago, and DAY–CLE when United dehubbed Cleveland earlier this year). With Southwest expanding service here, though, and American adding a flight to LGA, I've got a bright future with Dayton on my flight log.