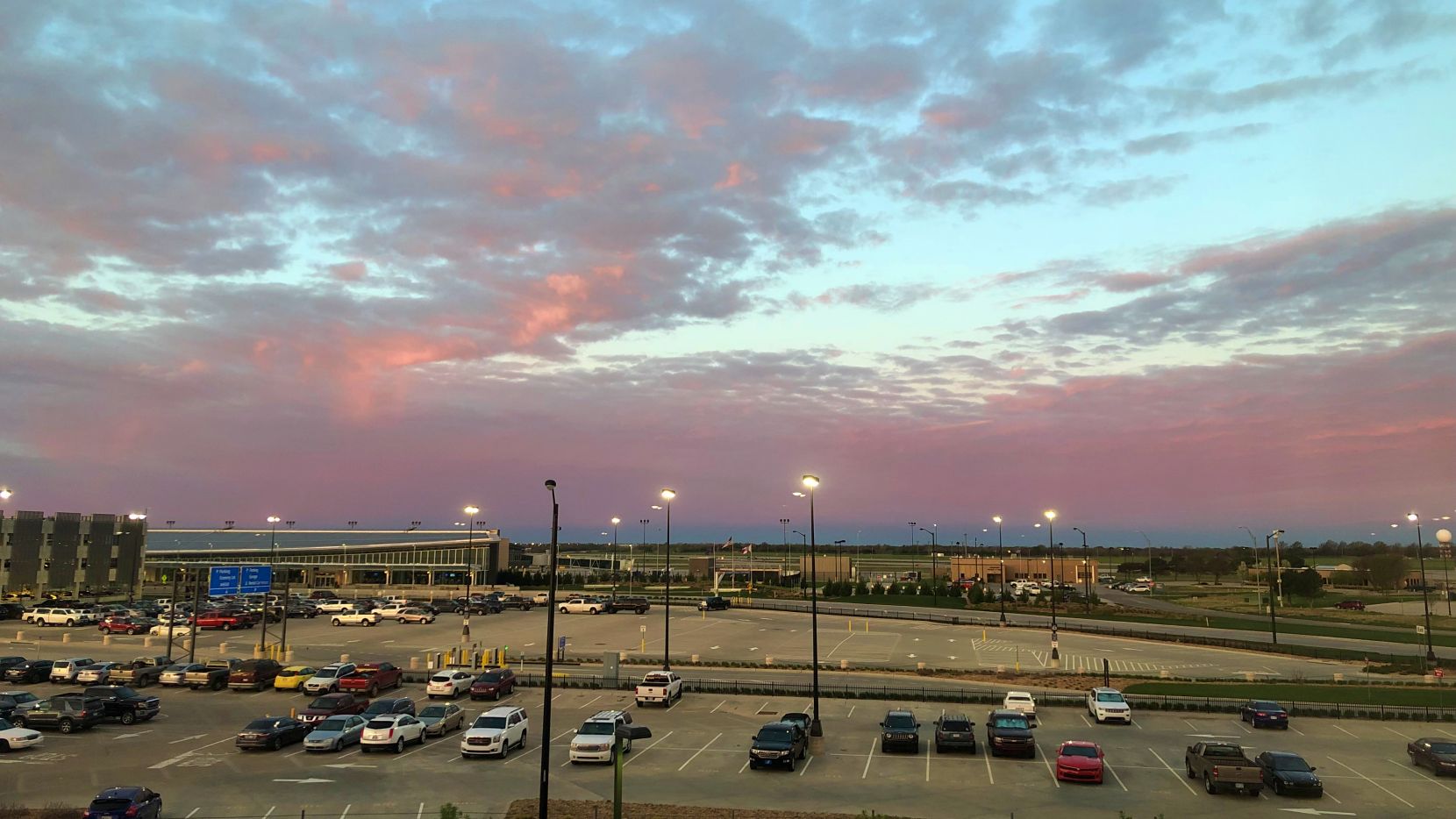 The Wichita terminal I first flew into is no longer the Wichita terminal I currently fly into. Wichita built a new terminal right next to their old brick one, then tore the old terminal down.
The new terminal isn't bad, but it's small enough that it doesn't have a lot of airside food options. I got stuck there for 11 hours one Sunday due to weather and aircraft maintenance issues, and the only food options were Dunkin (only serving breakfast and coffee), Chick-fil-a (closed on Sunday), and a generic airport bar (which didn't have takeaway and wasn't located near enough to my gate to hear announcements).
Wichita is the only U.S. airport where I've had a manual transmission rental car. While not uncommon in European rentals, none of my usual American compact/midsize/full size rentals even offer the option of a stick shift. But I know how to drive it, so when the rental clerk asked if I could drive stick and offered me a manual Ford Focus, I accepted.