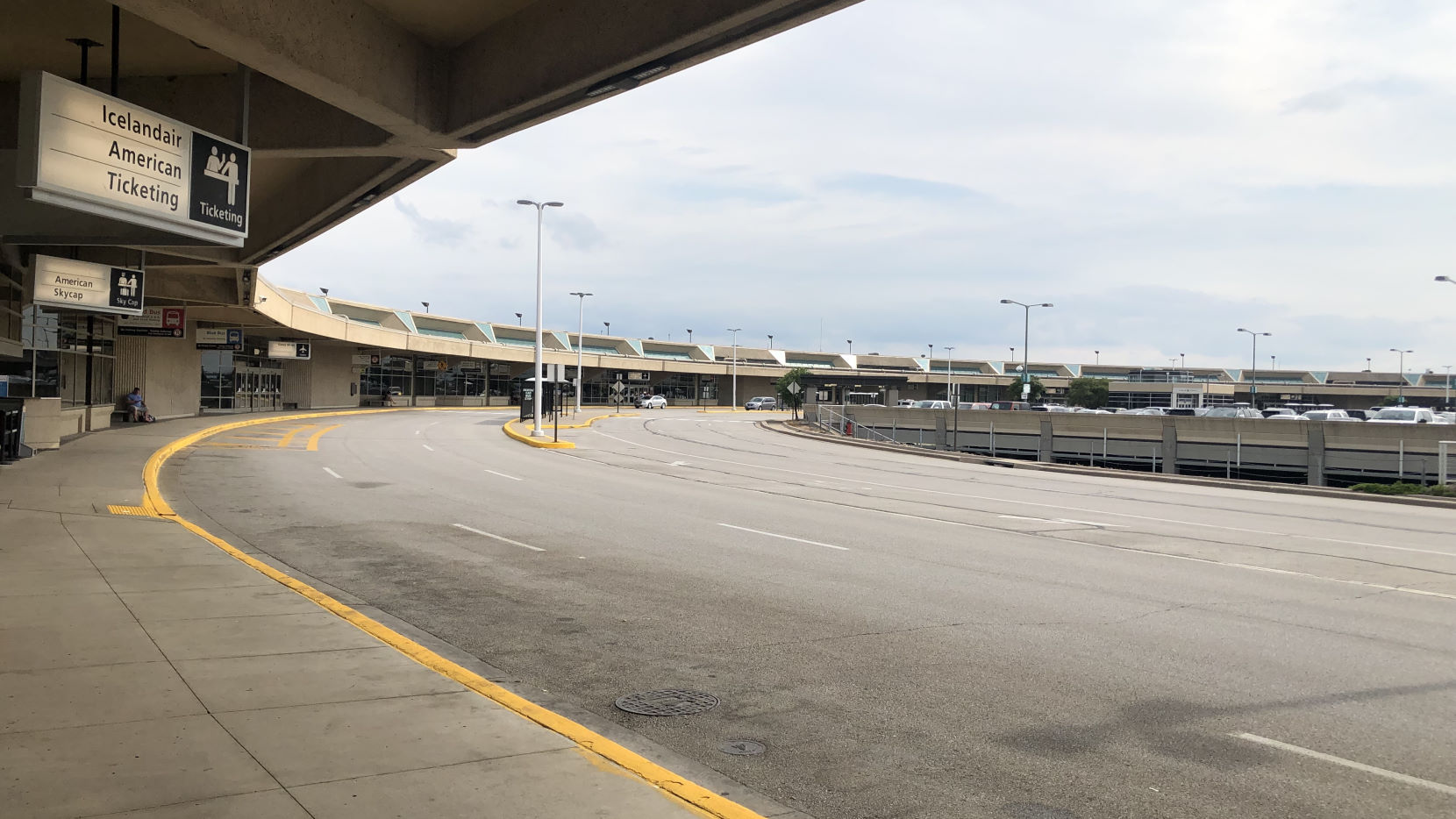 I have a love-hate relationship with Kansas City International (airport code MCI, but commonly referred to as KCI): it's a beautiful terminal concept that absolutely doesn't work as a modern airport.
KCI was designed to minimize walking from one's parked car to the gate, and so each of the three terminals is a thin circle wrapped around a parking garage.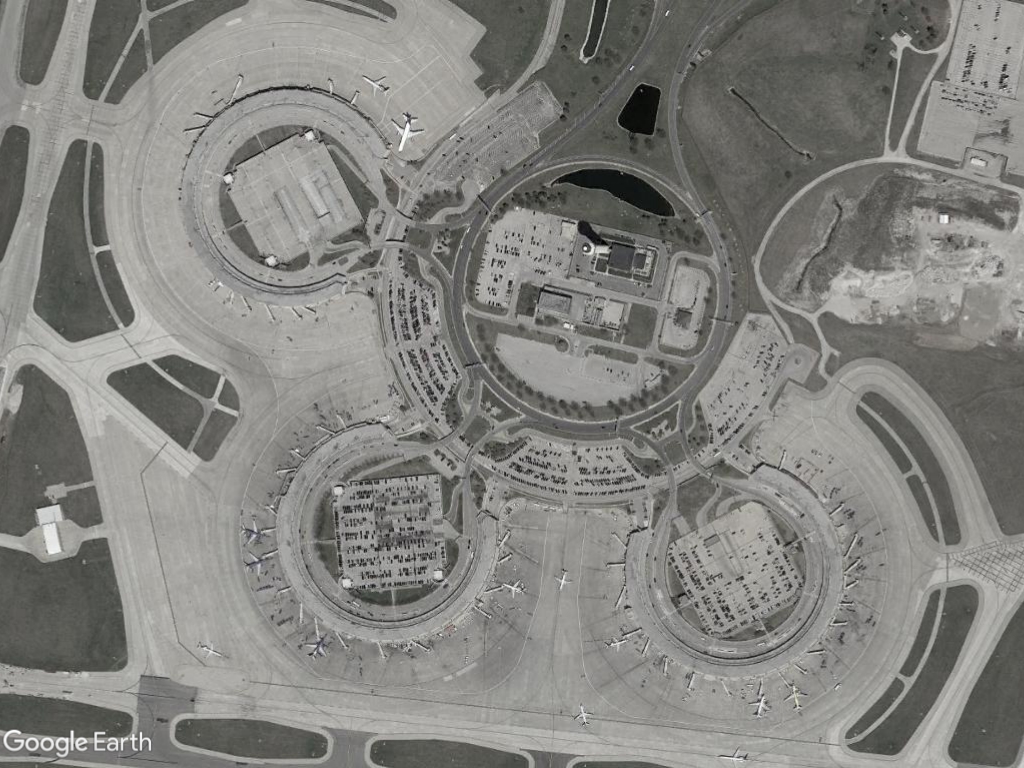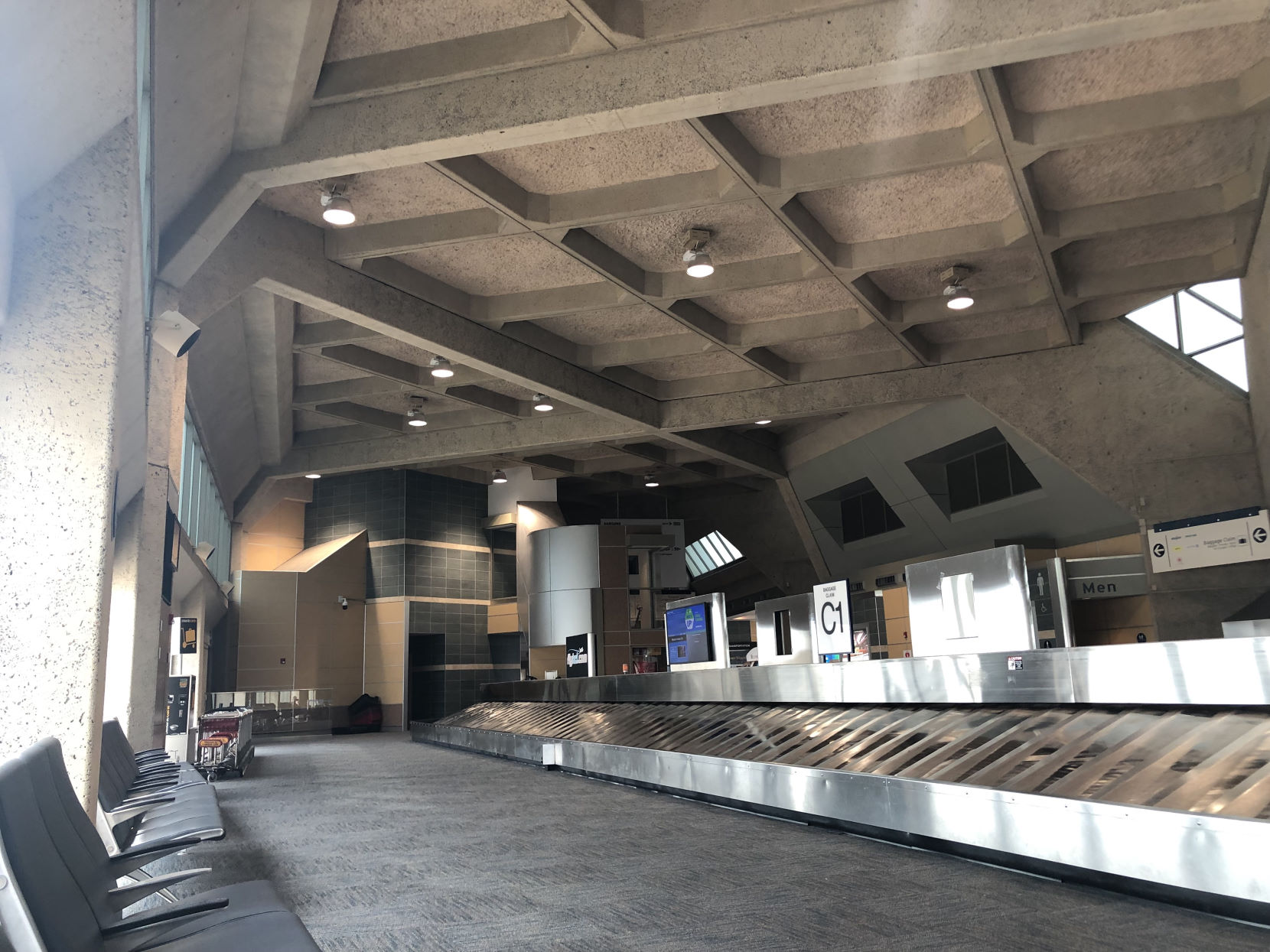 However, this design was built before airport security was required, and the terminals weren't wide enough to have singular landside and airside areas separated by a security checkpoint. Thus, the terminals had to have multiple security checkpoints, with only a few gates behind each, in order to make security fit.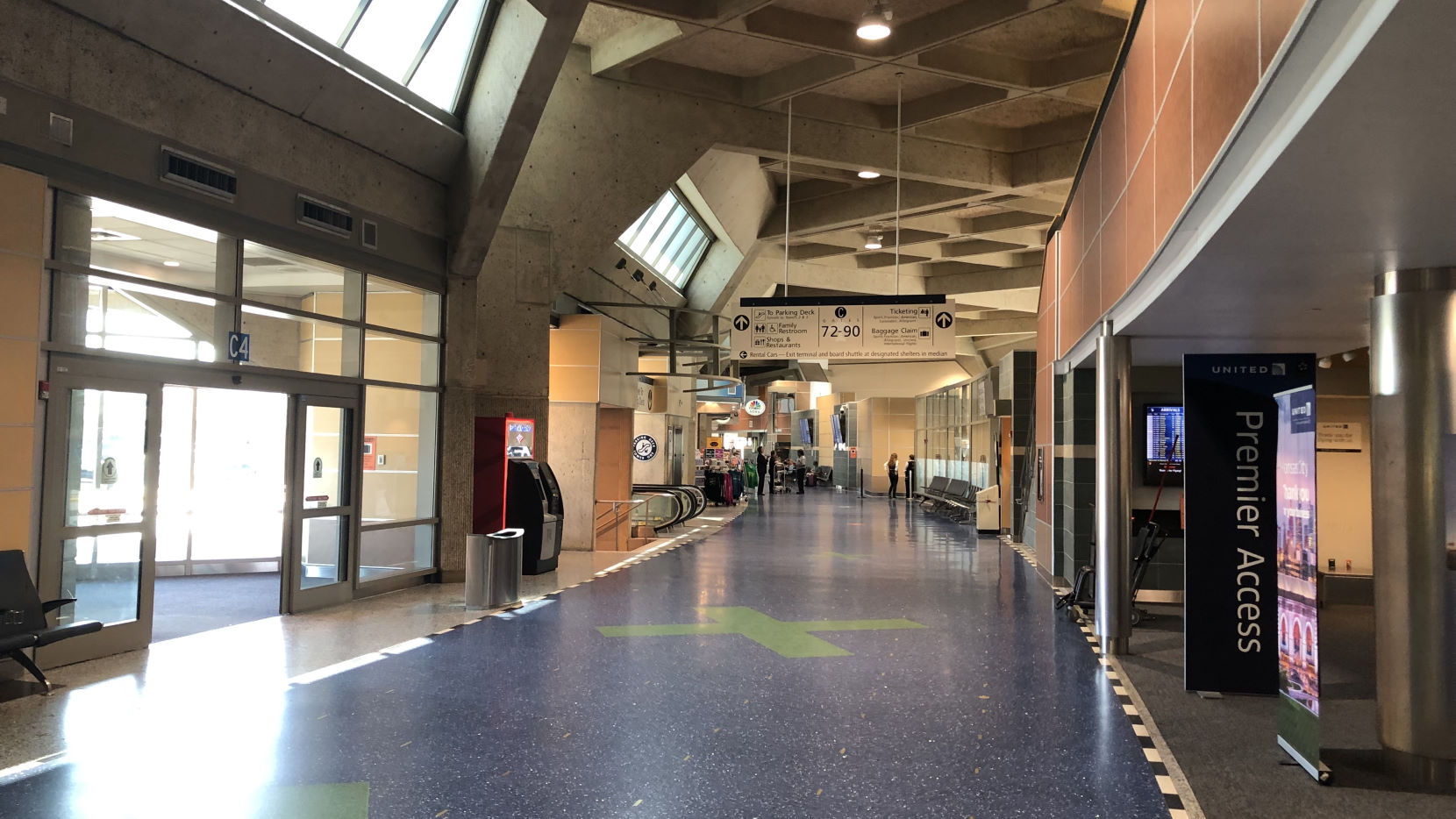 Given those limitations, the airside seating areas past security are exceptionally crowded and have very limited amenities. My particular gate area had rows of seats that were crowded so close together that two people couldn't sit across from each other without interweaving their knees, and yet there still weren't enough seats for everyone to sit down.
Effectively, KCI is a pretty unique airport design, which I appreciate—but I also have no desire to ever fly out of it again until its upcoming new, modern terminal is open.