(updated )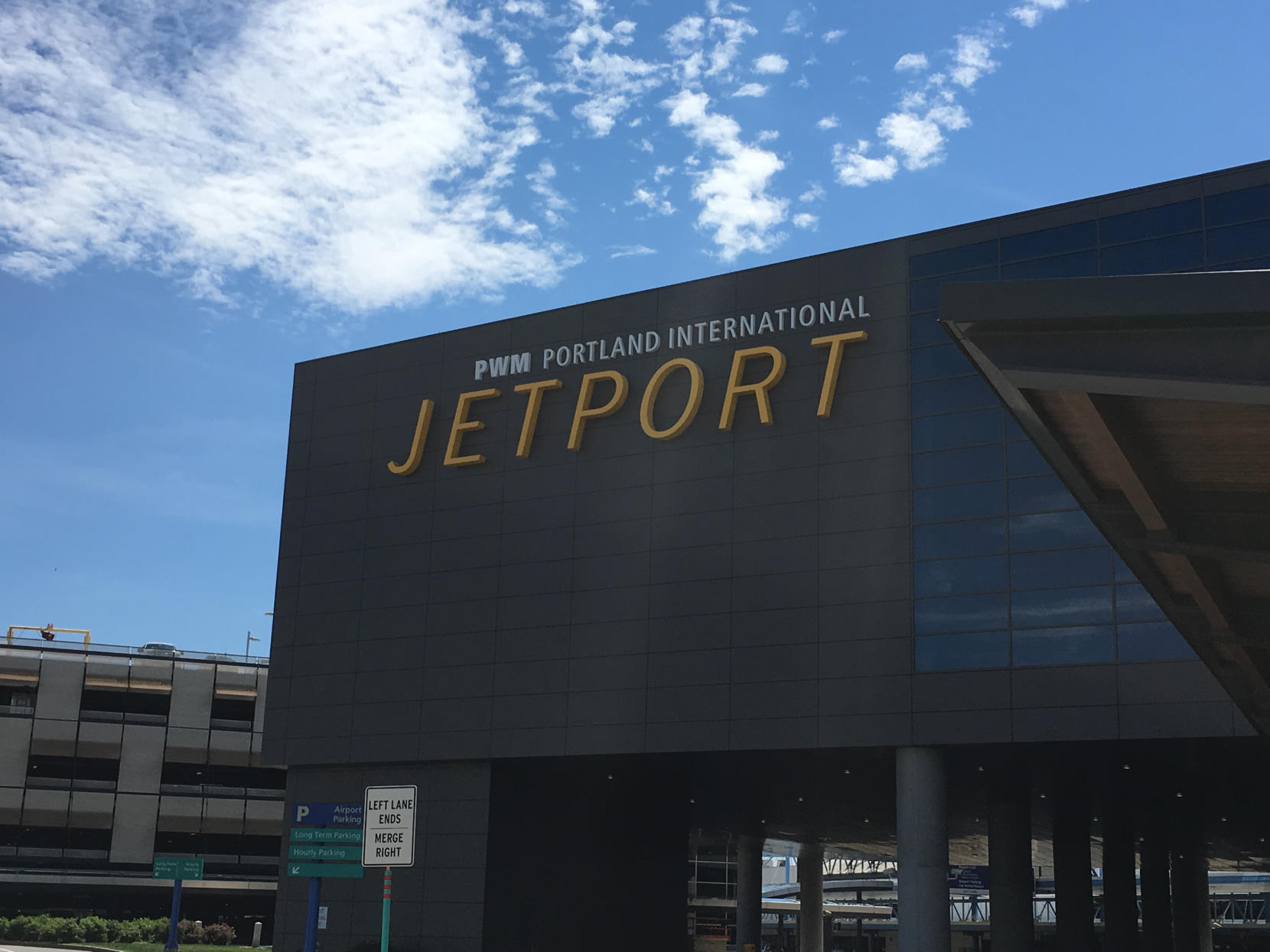 When flying from PWM, it's pretty obvious the terminal has been expanded. The eastern linear part of the terminal, with its dropped ceilings and carpeted floors, is clearly older than the western, angled, high-ceilinged part of the terminal.
The security checkpoint resides in the newer part of the terminal, and this is where Portland is unique. Over the arrivals/departure road is a 2nd and 3rd floor structure (pictured above), with the security checkpoint on that top, third floor. This provides direct access from the parking garage across a 3rd floor skybridge to the security checkpoint (for travelers that don't need to check a bag). It also provides a beautiful dramatic post-security escalator descent down into the 2nd floor airside atrium and gates.
PWM was also the first airport where I noticed a trend of airports skipping Gate 13.