Seattle-Tacoma has undergone quite a number of additions since I first drew its terminal in 2015.
Most notably, SEA has now added an aerial walkway (skybridge) between the South Satellite and a new international arrivals facility behind Concourse A.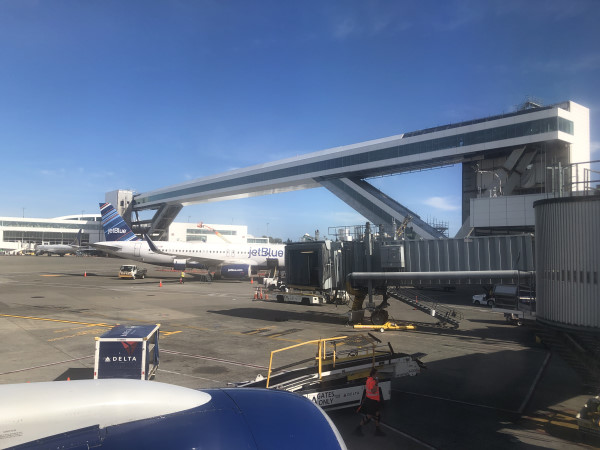 I also took the opportunity to add a bit more detail to the silhouette.
Older Versions
Paul Bogard created these terminal silhouette illustrations, and has made them available for use under a CC BY-SA 4.0 License.