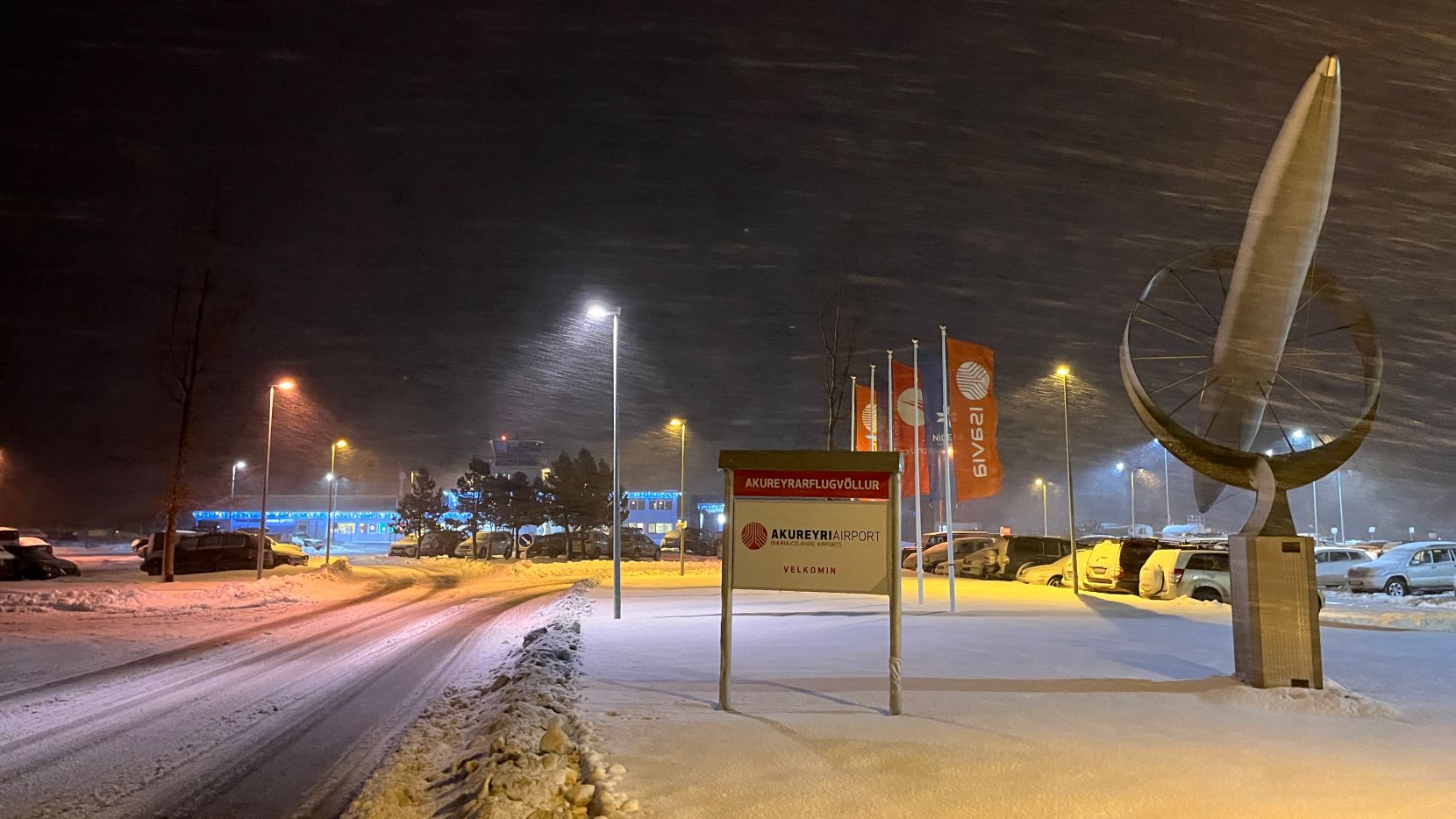 Akureyrarflugvöllur
Akureyri, Iceland
Airport #104 · First visited 8 January 2023
Located in northern Iceland at a latitude of 65° 39′ 40″ N, Akureyri is the farthest north of all the airports I've been to.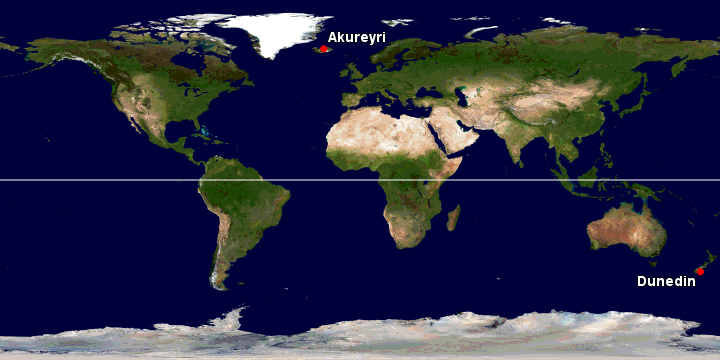 We booked Akureyri as a day trip, departing from Reykjavik—Domestic (RKV) at 12:40 local, and returning from AEY at 19:30 that same evening.
Due to the weather forecast, we almost decided to cancel our trip. Sleet, several inches of snow, and high wind gusts were predicted in Akureyri later in the day, and we didn't want to end up stuck away from our Reykjavík hotel if our return flight was canceled. Fortunately, we decided to at least go to RKV and check with the Icelandair agent, who reassured us (with a bit of a chuckle) that such weather was no cause for concern for AEY. With that settled, we kept our tickets and flew to Akureyri.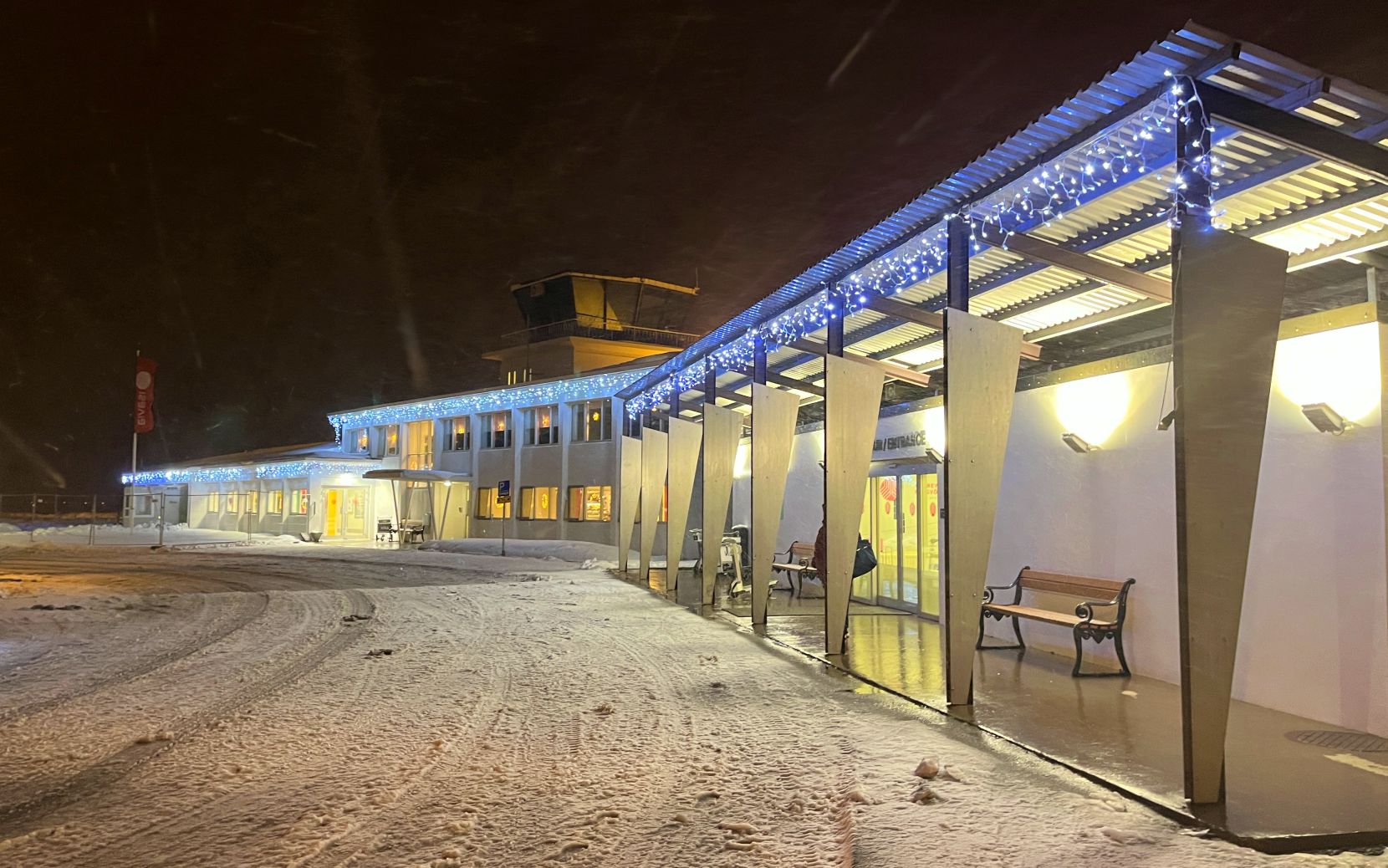 Like RKV, Akureyri was a small terminal entirely open to the public, reminding me much more of flying on general aviation aircraft than on commercial flights. We apparently had the only reservation with our rental car agency, as the counter closed immediately after we picked up our keys; we returned the car to a snowy parking lot with the keys placed in a dropbox.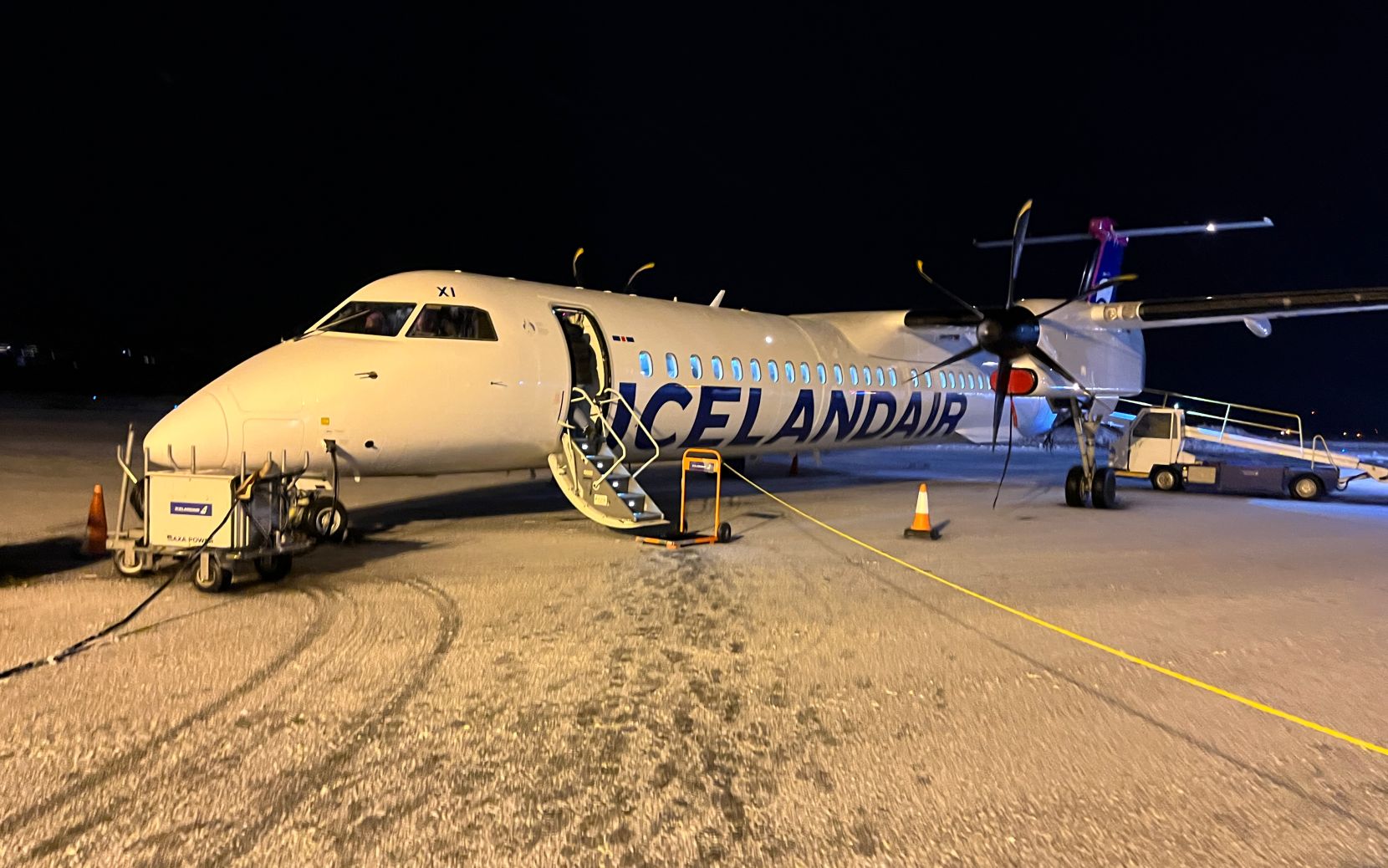 By the time we actually departed (on schedule, just as the agent had assured us), the weather had calmed down a little bit. Much less snow was blowing around, and the takeoff was only a little rough. I'm glad we took a chance on the northern Iceland weather.