(updated )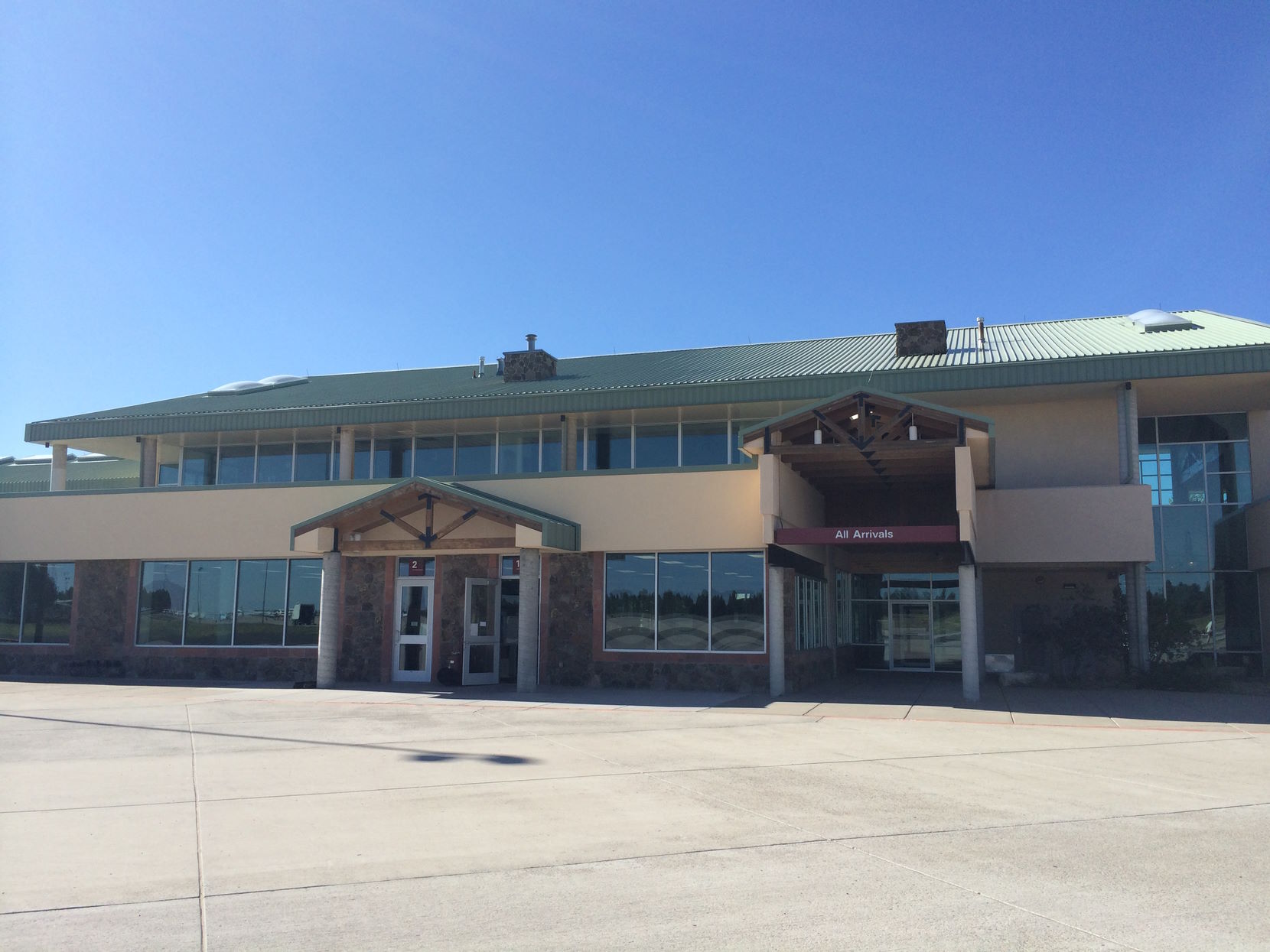 Back in 2014, some friends from Tucson and I took a vacation in Flagstaff. I flew in to Tucson to drive up with them, but I had to leave earlier than they did, so I flew home out of Flagstaff. As a result, I only have a single visit to FLG, as I only had a departure flight (and not an arrival flight).
The flight was one of my shorter flights, too; 119 miles (191 km) to Phoenix.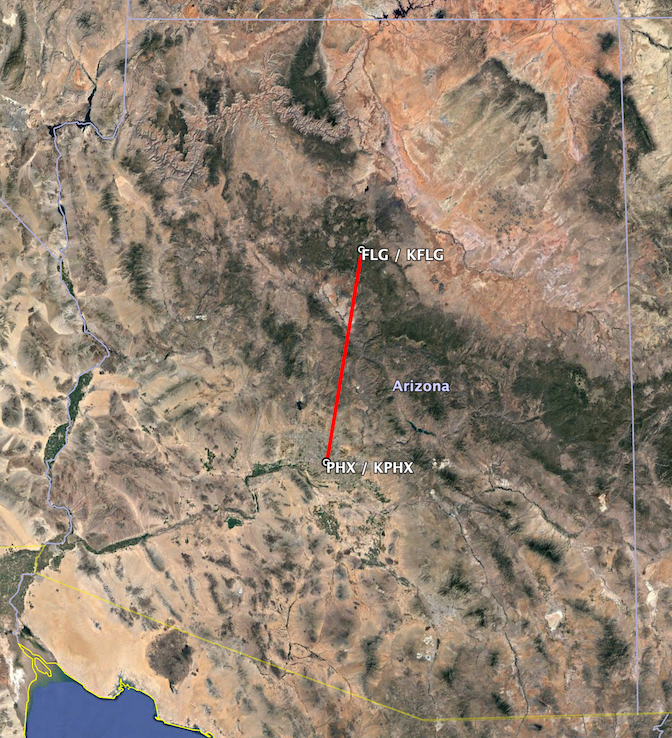 This route was almost entirely over desert. When our flight attendants was doing the standard safety briefing, I could hear the eye roll in the loudspeaker voice as they reached the "in the extremely unlikely event of a water landing…" part of the script. With that short of a flight in that terrain, I don't think we could have landed on water if we were trying to.