東京国際空港
Tokyo, Japan
Airport #108 · First visited 22 April 2023
Haneda is the second Japanese airport I've visited—on a prior Tokyo trip, I flew into Narita (NRT).
This time, Tokyo was just a layover on the way to and from Naha (OKA). In prior years, NRT was more international-focused while HND had Tokyo's domestic flights, meaning connecting to a Japanese domestic flight typically required an airport transfer. HND now serves more international destinations, and I was able to get direct flights between Dallas/Fort Worth (DFW) and Haneda in both directions.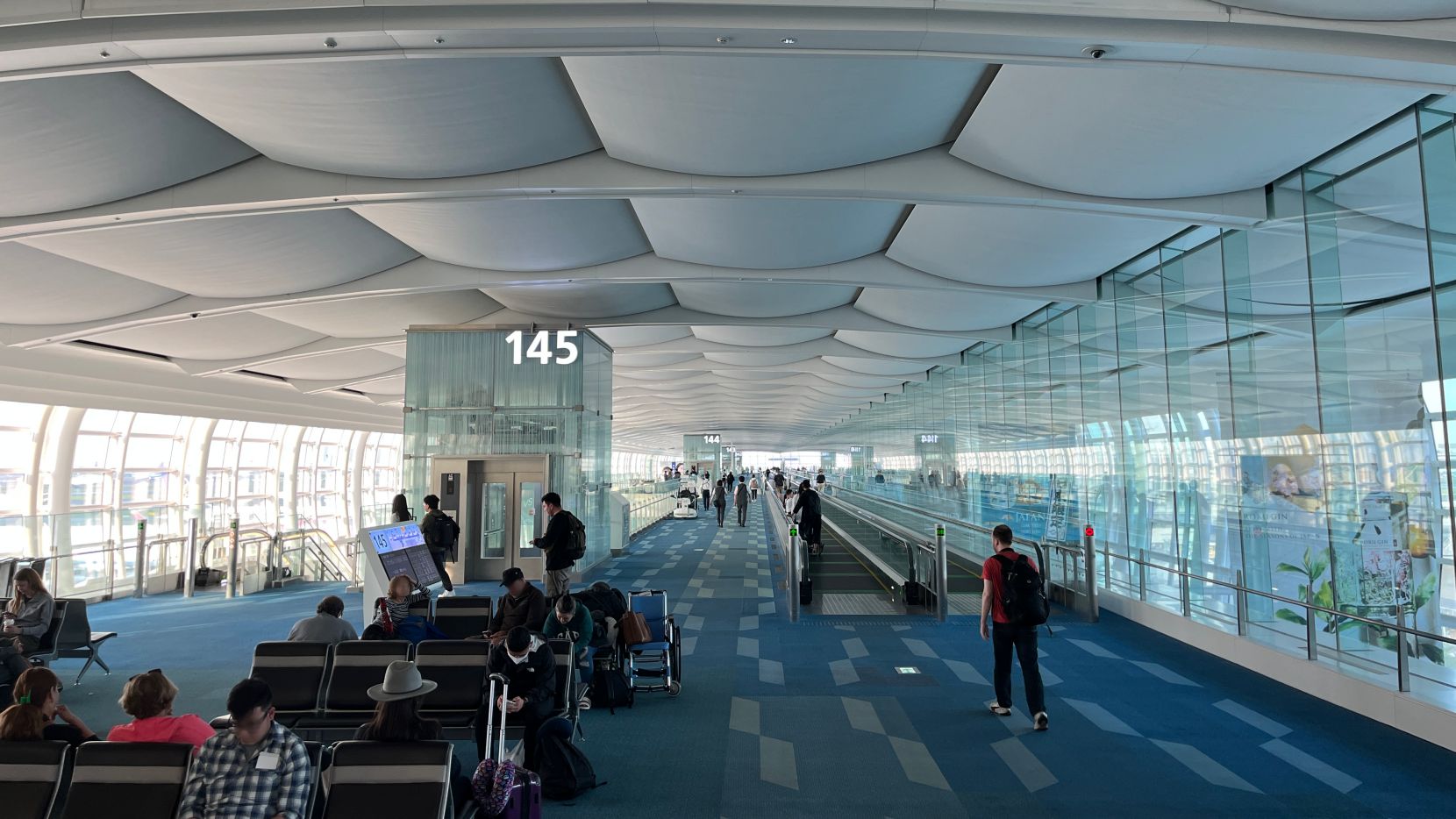 Japan Airlines served me from DFW to HND, which was my first time flying JAL. Clearing customs was super easy; kiosks in the baggage claim area let me fill out my declaration form while bags were arriving on the carousel. Once I had my bag, I approached a gate which used facial recognition from my passport photo to automatically let me through.
Terminal 3 handles HND's international flights, so I had to take a shuttle bus to Terminal 1 for my domestic flight.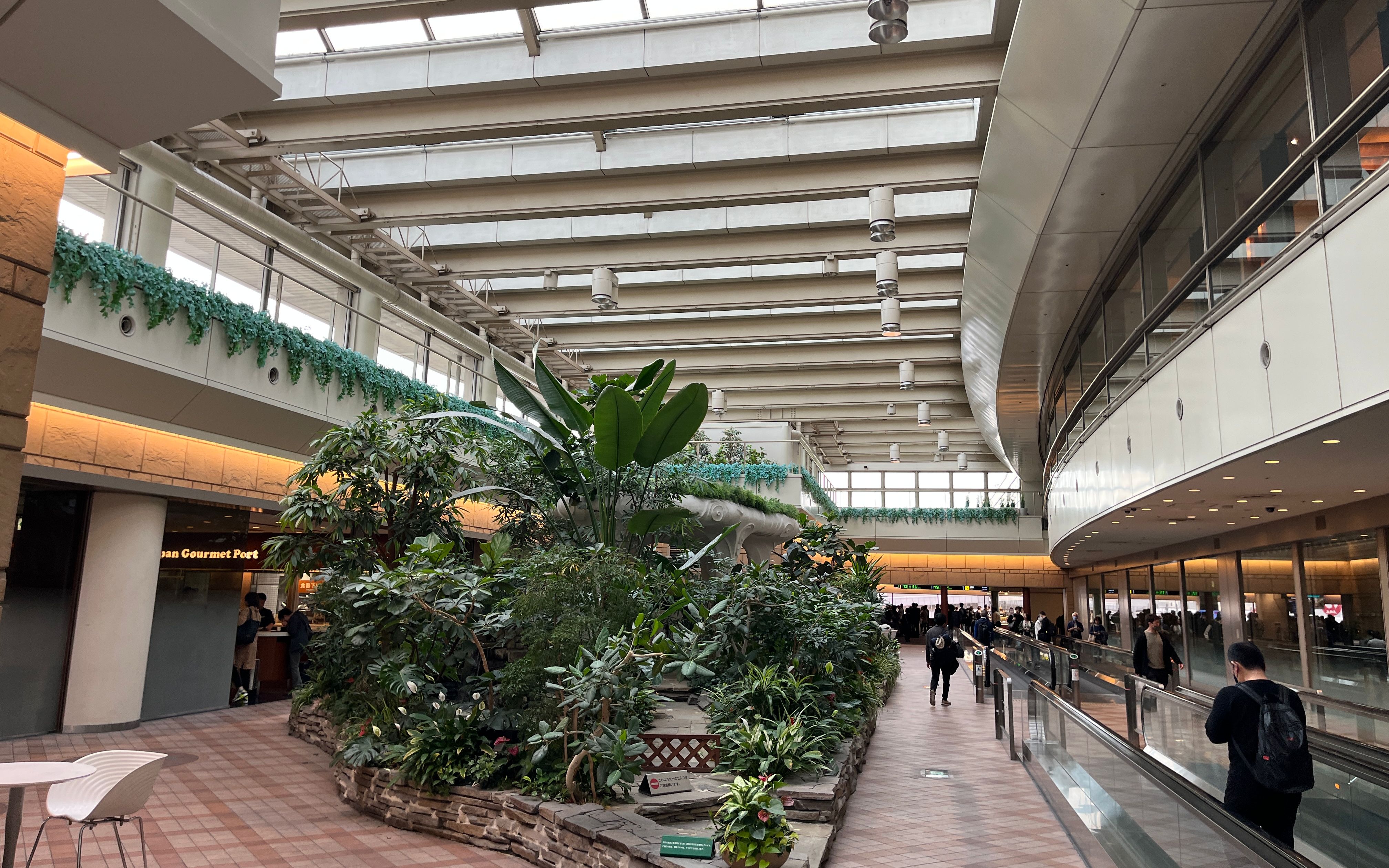 Our incoming flight had been slightly delayed, but even with that I still had a four-hour layover, so I had plenty of time to explore (and get some airport tonkatsu). Terminal 1 itself was big but not enormous, with fewer jetway gates than any one of DFW's five terminals. To be fair, it had a number of remote gates, and it skewed heavily toward widebody aircraft, so there were certainly more passengers per gate.
Nine days later, I flew back into Haneda, this time transferring from Domestic Terminal 1 to International Terminal 3. Even though this transfer meant I had to go through security again, the security checkpoint was fast and efficient, as was the exit customs area immediately following it.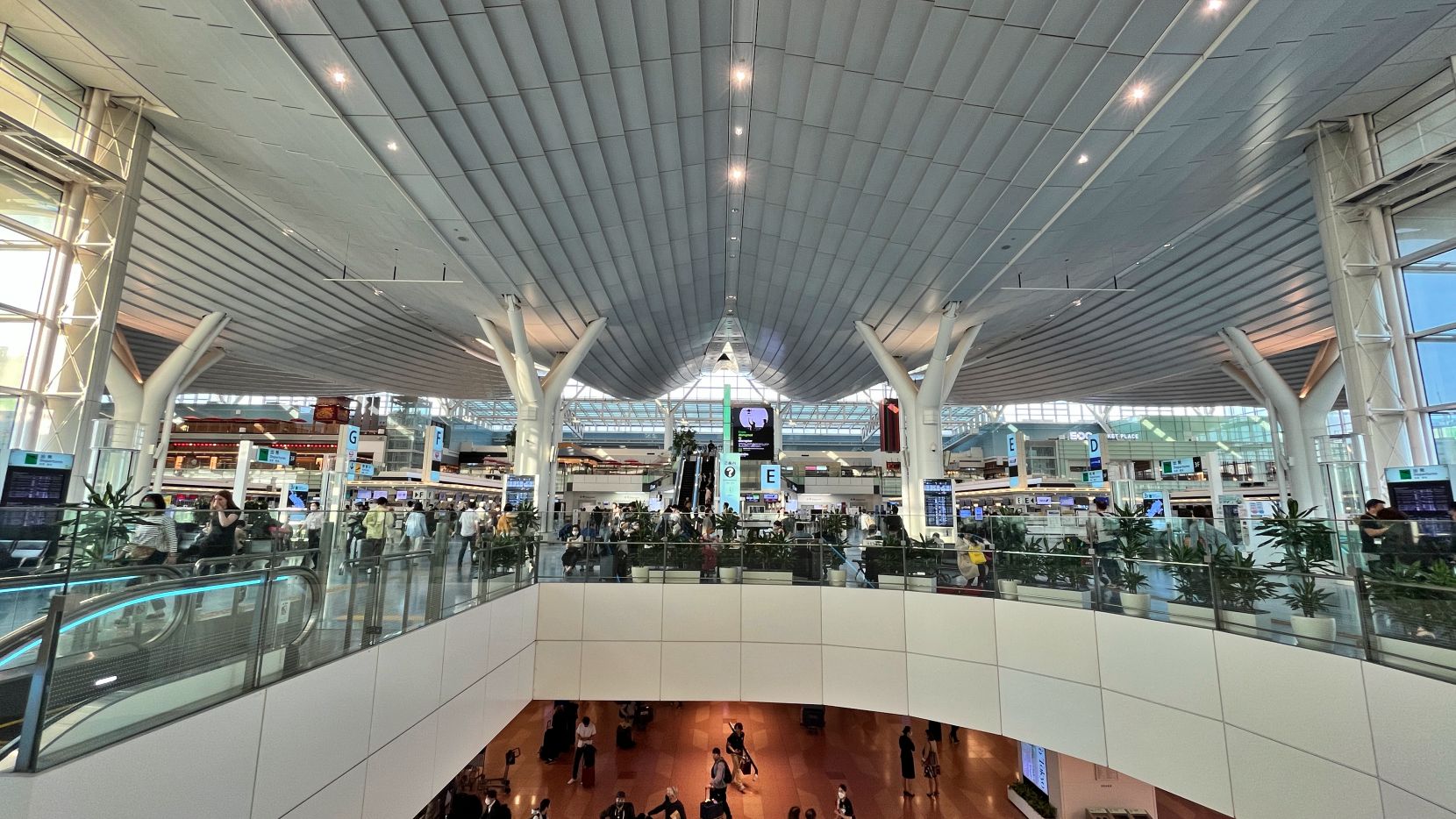 This layover was much shorter, so by the time I got to the international airside, I only had about a quarter hour before my American Airlines flight back to DFW boarded. I made a quick pass through the terminal, but didn't have much time to explore.
Overall, I liked this airport a little better than Narita, but they're both good airports.