(updated )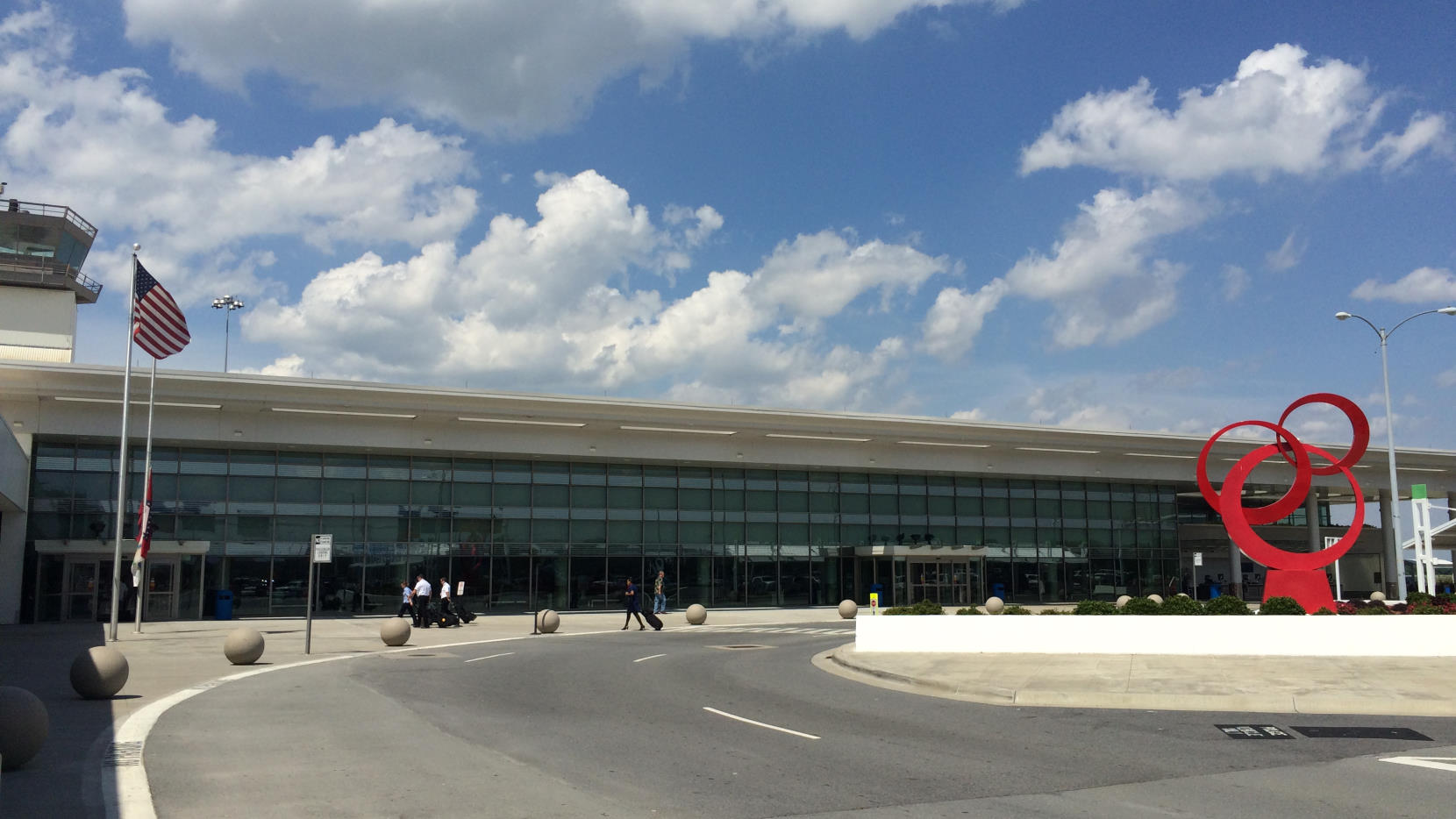 Arriving on a Sunday, I didn't find Little Rock remarkably different from any other airport of a similar size; a dozen gates with a few small shops and restaurants. The signage could have been a little better—several passengers passed the less-than-obvious, unmarked door to pick up gate checked baggage, and the rental car signs pointed to unmanned counters when the employees were all just operating out of the garage booths directly. Still, it was an airport that it wouldn't be terrible to be stuck at for a few hours.
I found that out the hard way.
I was originally supposed to travel home on a Friday evening after a full day of work, so my coworker and I had booked a flight departing at about 18:30 local to a 45-minute layover at Dallas/Fort Worth, and then on to Dayton from there. We'd finished early on Friday, however, so after a late lunch we were done for the day and with nothing better to do, we headed to the airport about four hours early to see if we could get rebooked to an earlier flight.
That didn't turn out to be possible (our fare didn't allow same-day same-cost flight changes, and the cost difference wouldn't have been justifiable), so we each headed our own way to burn a few hours before our flight. Looking to pick up some steps on my Fitbit, I walked around the terminal for a while before passing through security and walking a few laps around the single concourse, before finally settling down to take advantage of the spectacular free wi-fi.

Then, at about 17:00, I got an alert that my flight was delayed an hour and a half to 20:00, due to incoming aircraft availability. My second flight was still showing as on time, and I would almost certainly miss my connection, so I talked to a gate agent to try to find another way to get home that night. Nothing was available, though, so the best I could do was take my chances with my original flight and hope the flight to Dayton ended up being delayed as well—if not, I'd be spending the night in the Dallas area.
So, watching American Airlines' app and FlightAware, I finally saw that my incoming flight was at DFW and ready to come to Little Rock to pick me up—right as the weather that had been hovering west of us came right at us.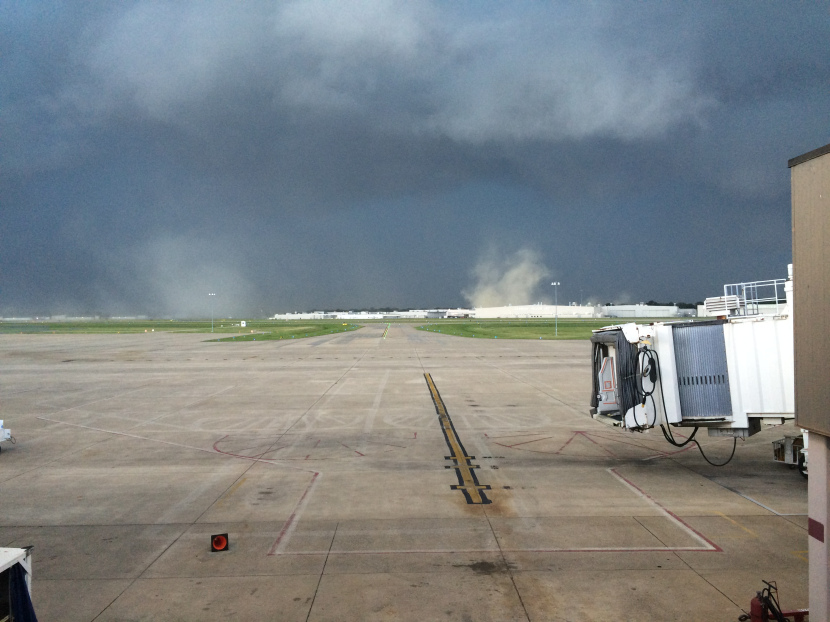 It was a bad storm. The concourse windows were shaking violently, and I got to experience my first (thankfully brief) power outage at an airport.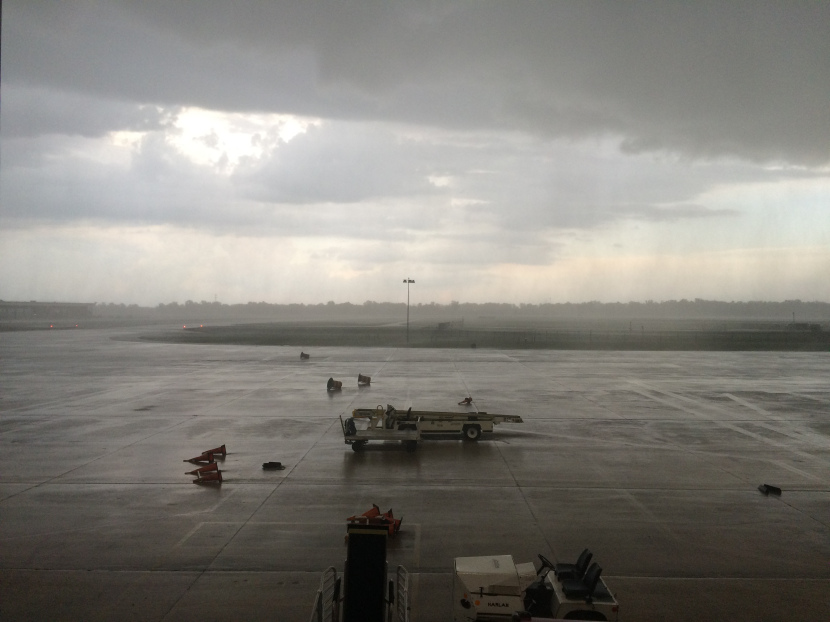 And, just as the storm started to clear, another big thunderstorm hit DFW. A little bit after 20:00, I finally and unsurprisingly got the notice that my flight had been cancelled. I quickly booked a room in Little Rock, called American Airlines to get rebooked on flights the next morning, and finally left the airport to catch a cab to my hotel.
The next morning I headed back into the airport, and was able to depart without much trouble.
Because of all of that fun, Little Rock may now be the airport with my highest average time spent per visit—9 hours at the airport, with two flights recorded in the flight log.