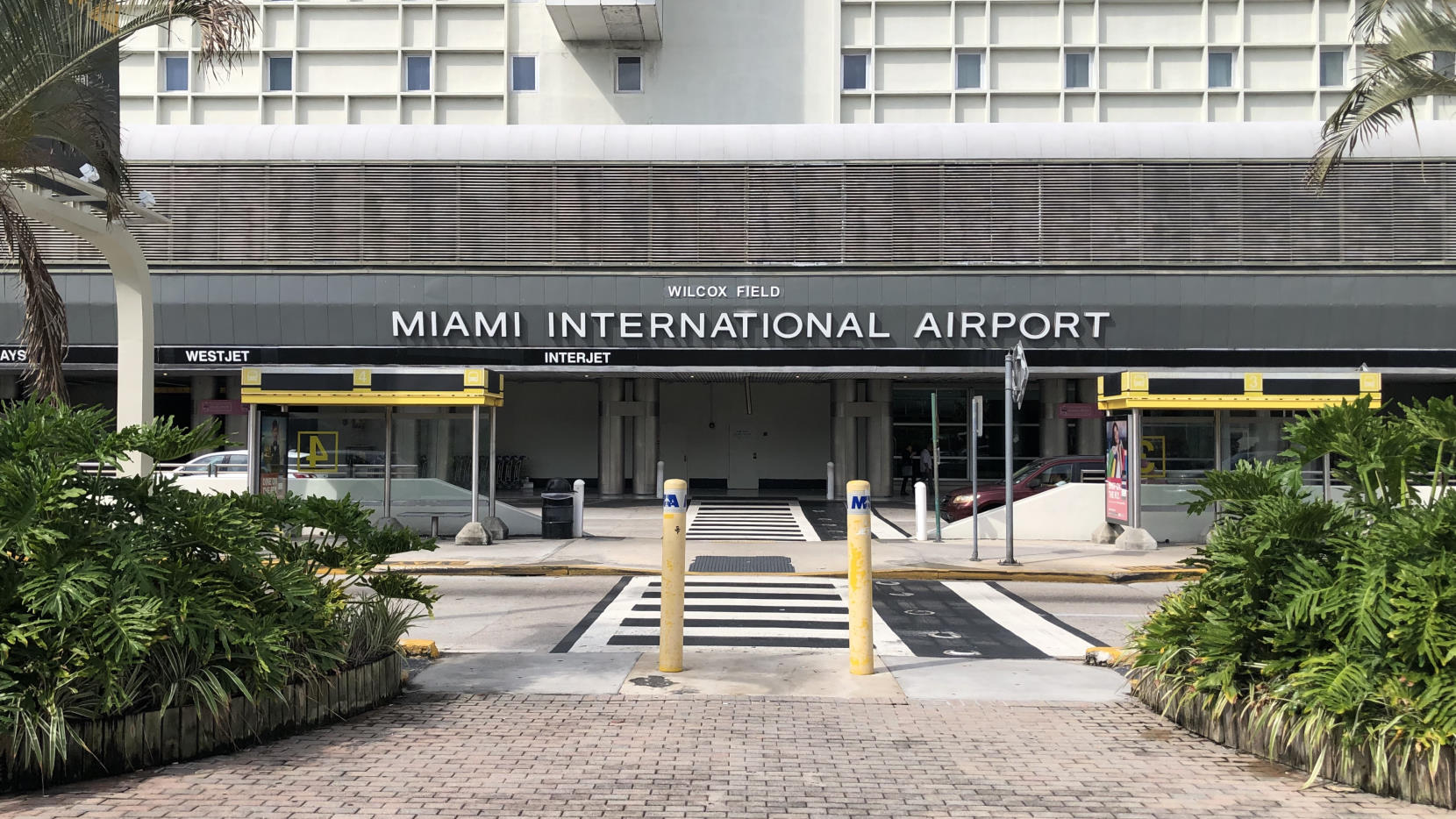 One of my earliest posts when I started this blog in 2013 discussed how I'd been to all but six of the FAA-designated large hubs in the US, and I was only missing six: IAH, MDW, SAN, TPA, FLL, and MIA. Over the years, I'd managed to visit the first five, and this week I finally picked up MIA as well, completing my collection of large US hub airports.
I'd originally scheduled a 2 hour and 45 minute layover to give myself time to explore the airport, but my incoming flight was delayed and I only ended up getting about two hours. However, it ended up being enough, because in my reading up about MIA pre-trip, I'd somehow managed to miss that the concourses weren't all connected behind security. With my AA boarding passes, I'd only be able to see concourses D and E airside.
Concourse D was quite long—while I don't believe it's quite as long as the main terminal at DTW, it's the only airport I can recall visiting a single concourse with four of its own train stations.
Concourse E was interesting with its bizarre pier and satellite structure, where instead of the satellite train connecting to the close end of the pier, it connected to the root of the pier, with the tracks running over the roof of the length of the pier.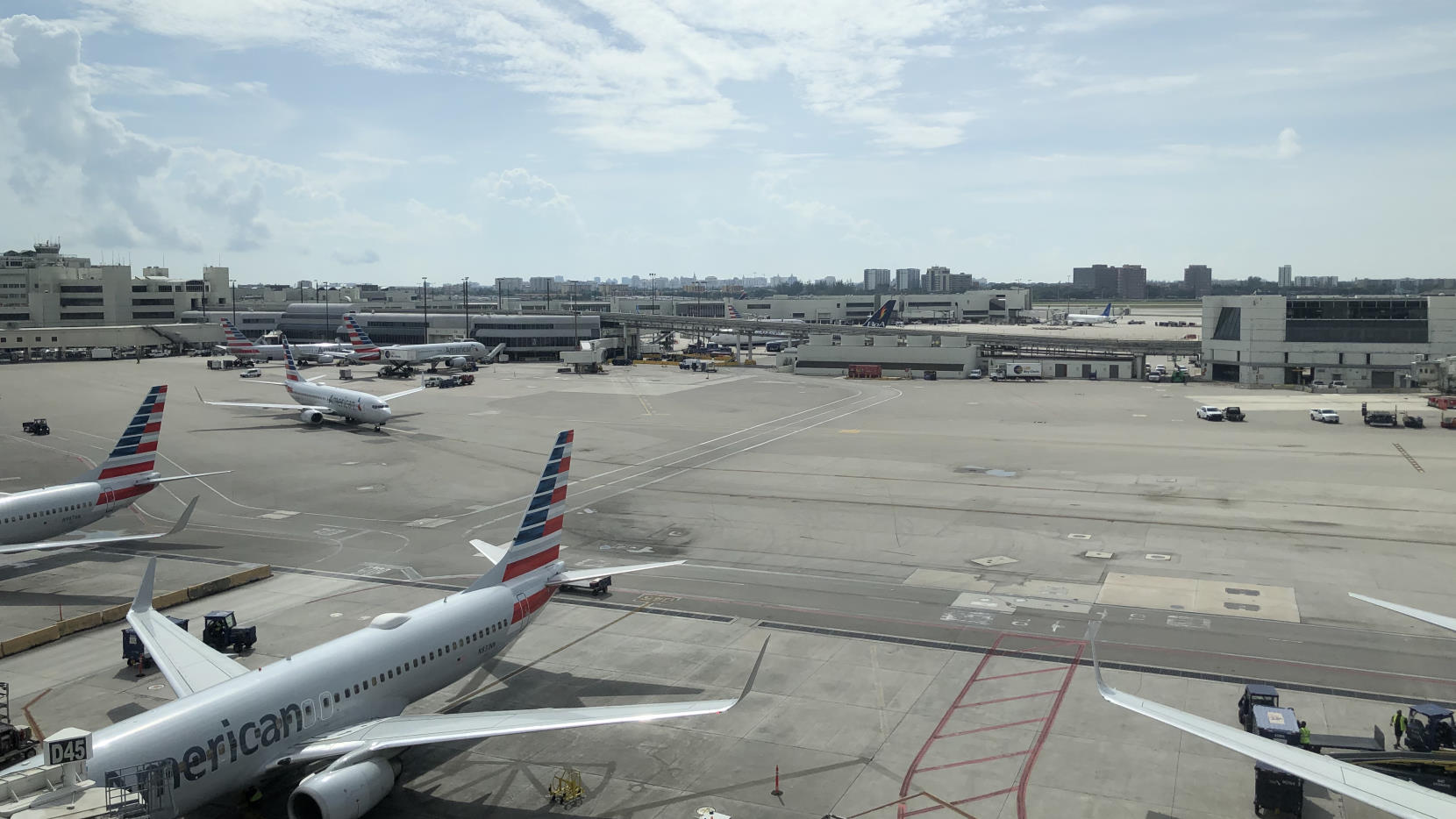 Since Concourses D and E didn't take the whole layover time to explore, and since I had PreCheck to expedite security, I also went ahead and exited the secure area to visit the ticketing, baggage claim, and parking structure areas.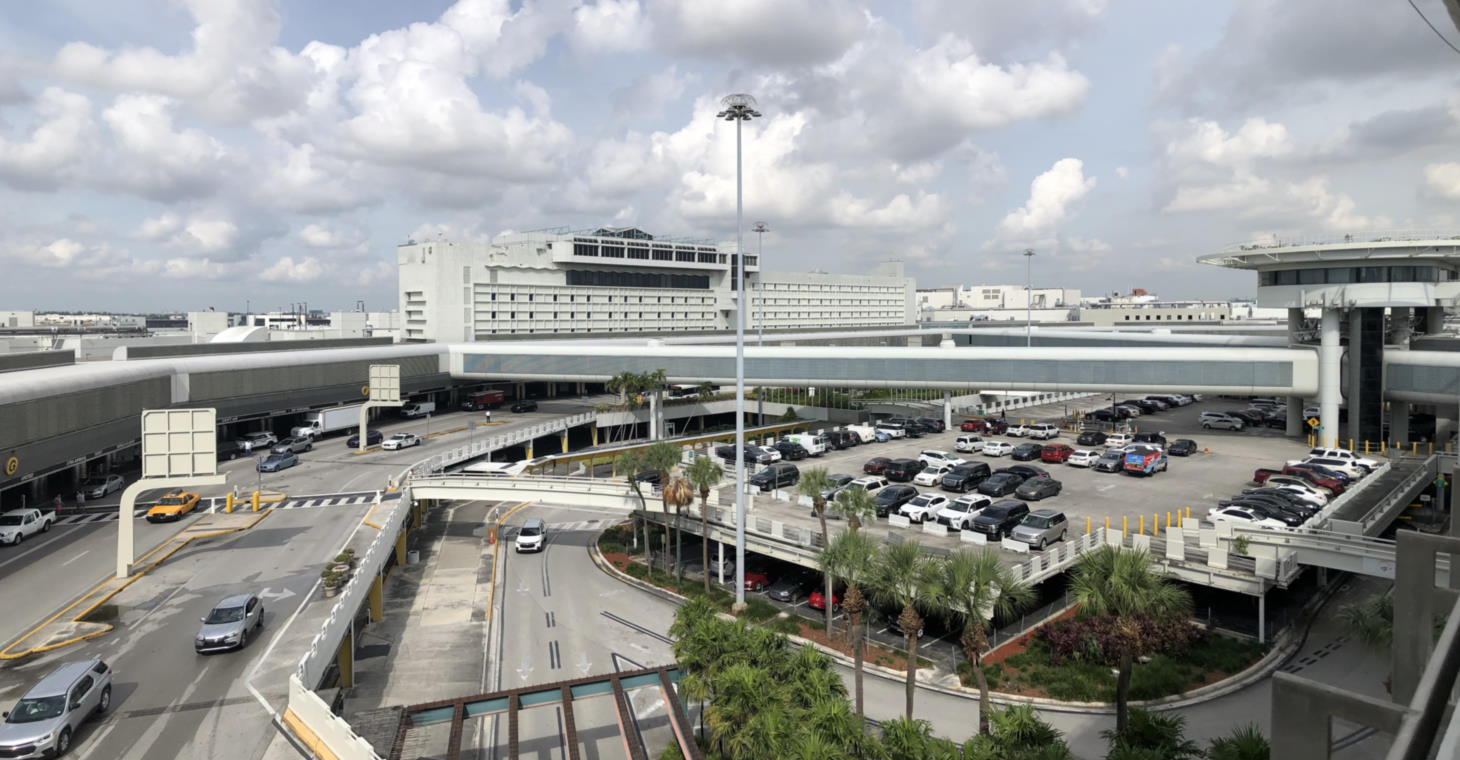 All in all, it's not an airport that I would go out of my way to visit again, but it was a pretty decent airport for a moderate layover.