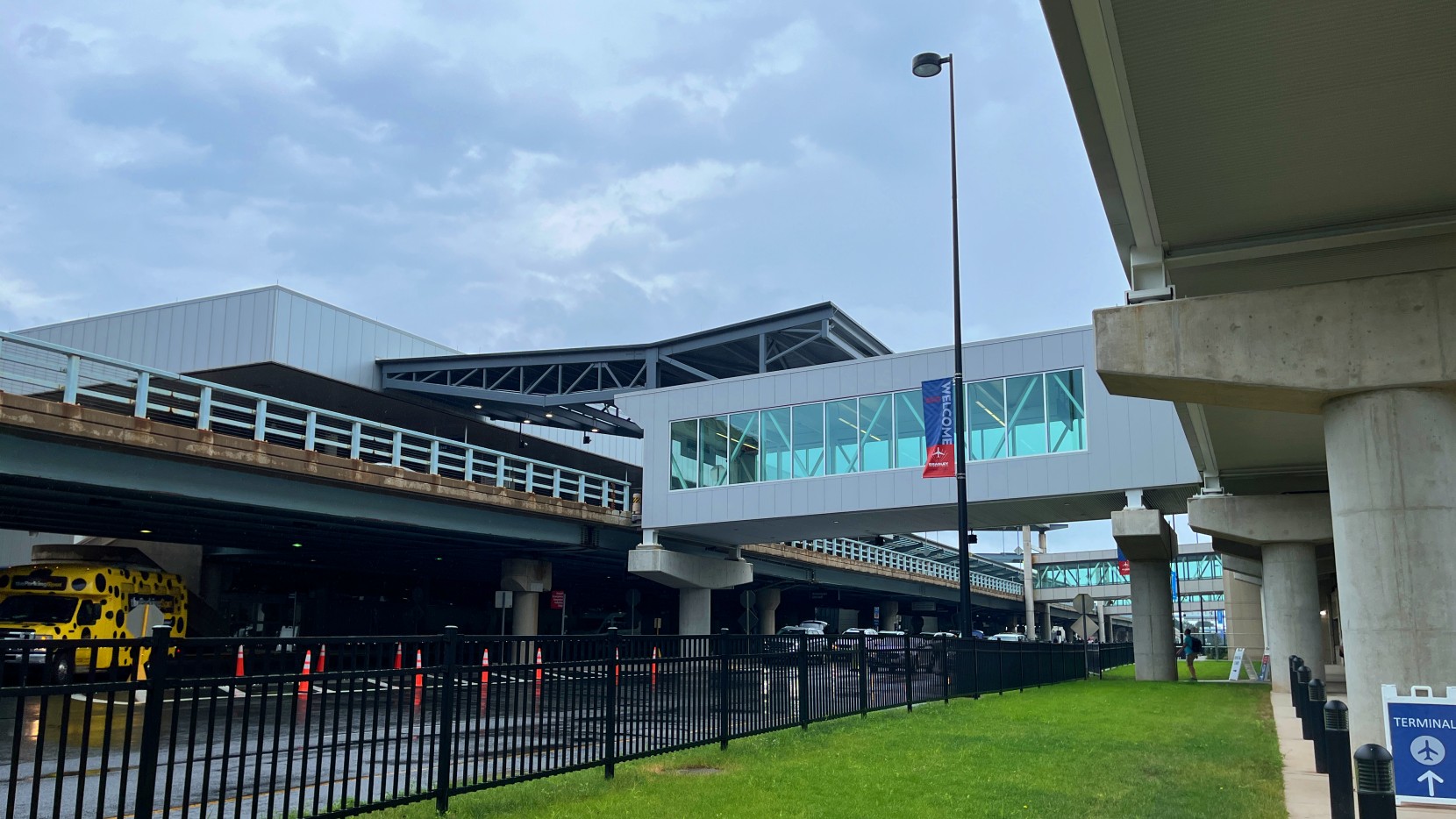 Hartford Bradley was the 100th airport I flew through.
While not a large airport, it's still a mostly modern terminal that felt nice and open. From looking at historic imagery while drawing its terminal silhouette, the terminal configuration has changed a bit over the last several decades, resulting in its current two-pier configuration.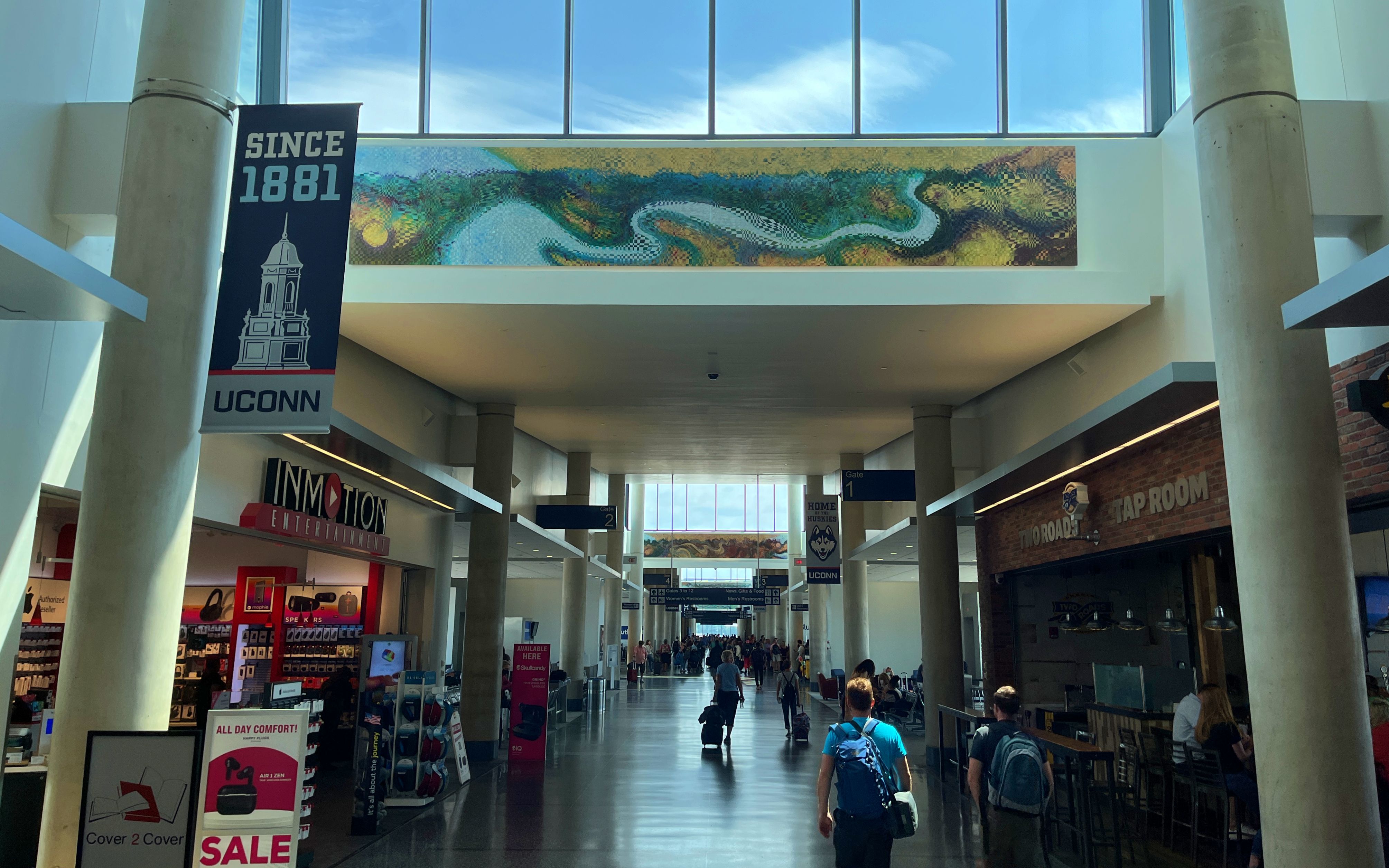 Following the trend I've seen in a lot of other airports recently, Bradley has also just recently opened a new consolidated rental car center with all of the agencies in a single garage; it's still a small enough airport that they had room to build it just next to the existing terminal parking, connected to the terminal by a pedestrian skybridge. Oddly enough, it connects at the departures level rather than the arrivals level; I ended up having to walk at ground level instead because I automatically tried to go past the baggage claim area (despite having no checked bag to claim) to get to the rental car counters, like I have to at most other airports.
Overall, it seems to be a good airport, and I'd have no complaints about flying through there again.