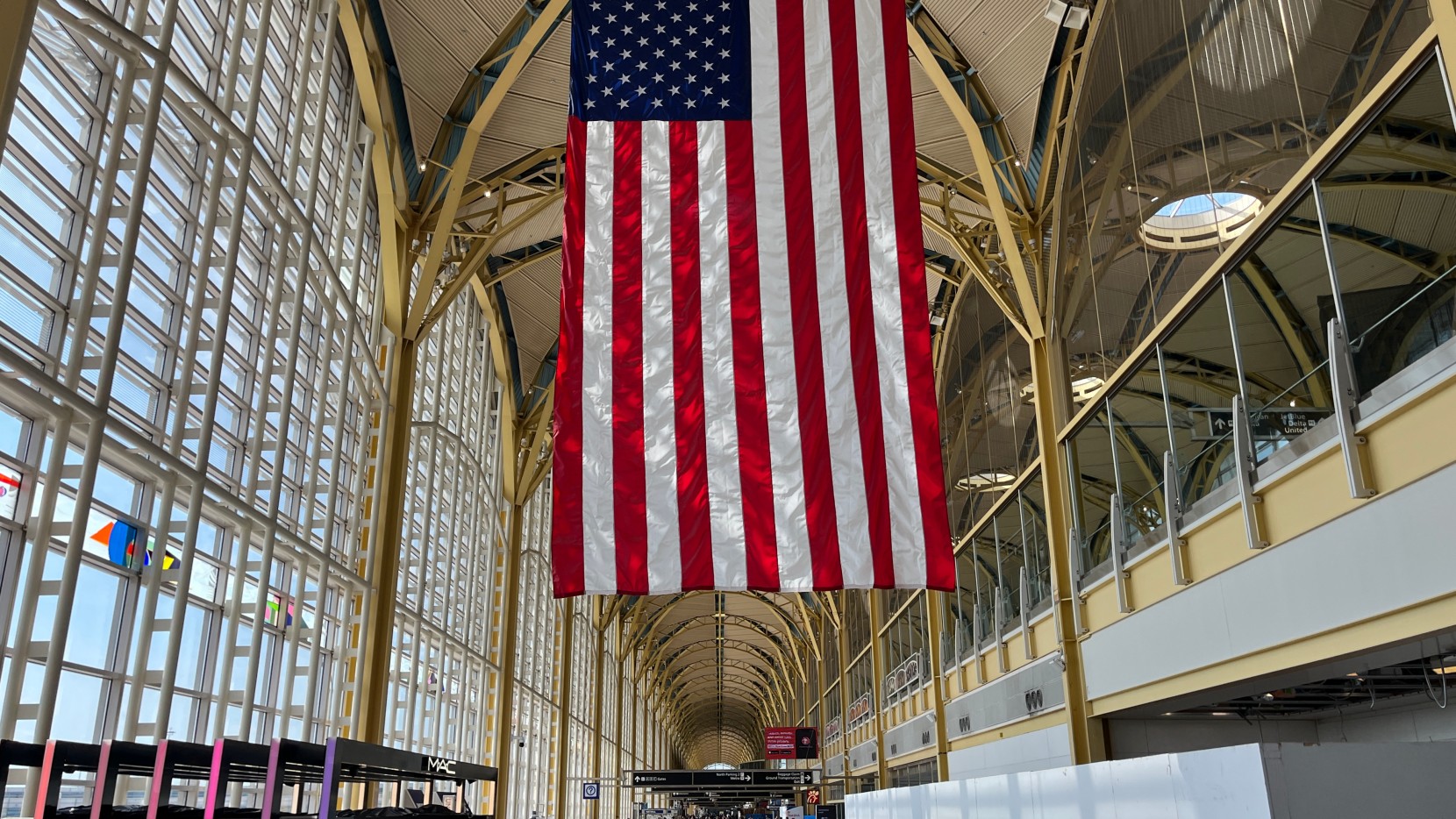 Although I used to have to go to D.C./Northern Virginia for work relatively frequently back in the early 2010s, I only ever once flew into DCA to get there. Most of the time, I'd just take the 9-hour drive; the few times I flew were usually into Dulles.
Nowadays, I largely use DCA as a layover to get to one of the several airports I use (MHT, PWM, or BOS) to get to Portsmouth, New Hampshire; for whatever reason, our work travel system likes to route me through there.
DCA used to have the flaw that a lot of older airports have in that it wasn't designed with security checkpoints in mind, so it consisted of a number of smaller concourses each behind their own checkpoint, and it was crowded behind those checkpoints. However, they've since renovated the airport to move their main hallway behind security, so transfers no longer require a shuttle bus or a security checkpoint, and the airport feels much roomier.
DCA also has one of the most spectacular landings I've seen if your flight ends up taking the River Visual approach into the airport, where the flight follows the Potomac River from north to south right down into the airport. Pick a window seat on the left side (seat numbers ending in A), and if your flight ends up using that approach, you'll have a lot of turns with a great view of the D.C. landmarks!