(updated )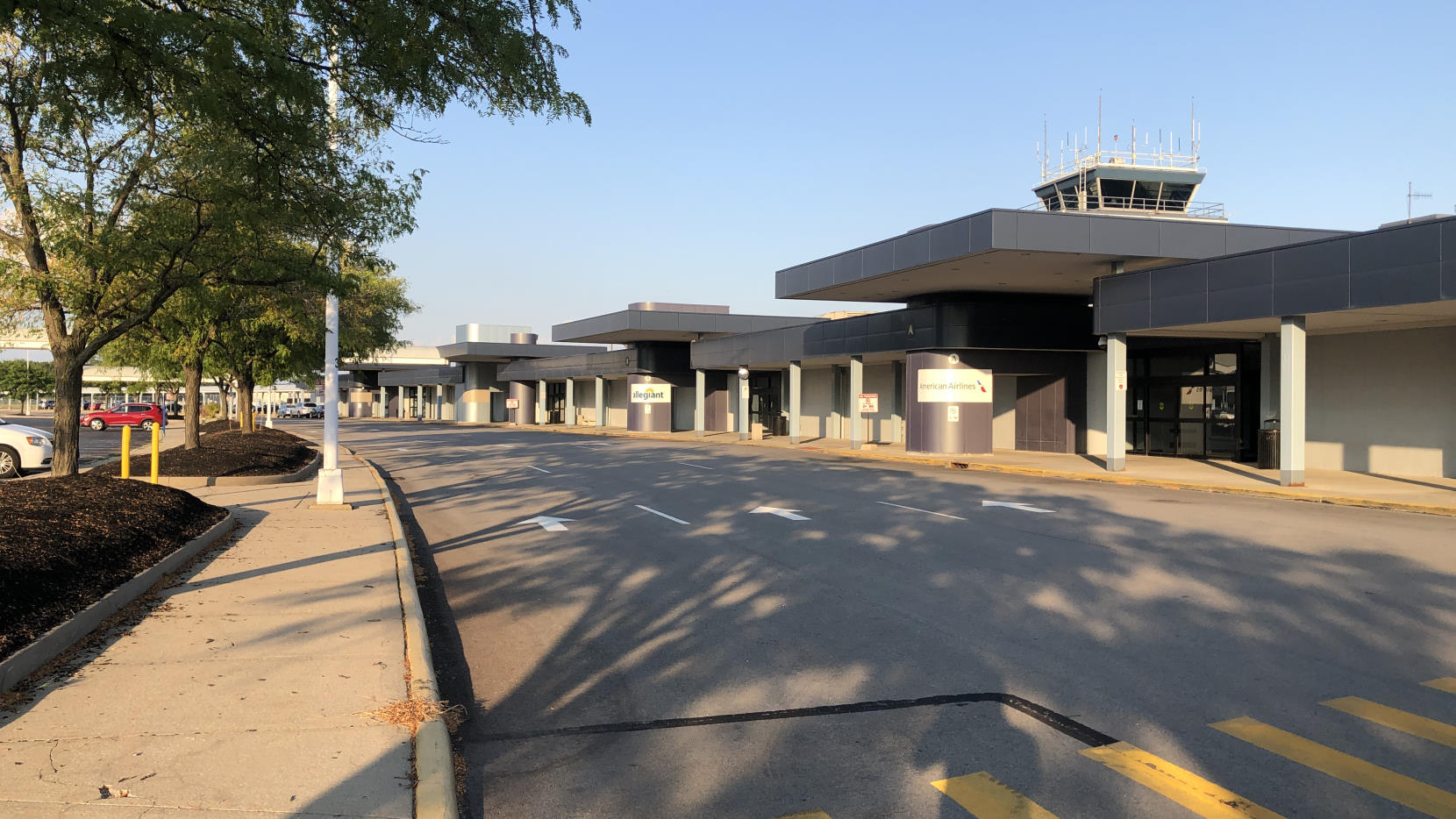 I've written before about what I call the doughnut zone, which is the doughnut-shaped area that's generally too far from my Dayton home to fly out of, but too close to fly to. At about three hours away by car, Toledo falls easily within that zone.
Nonetheless, I did manage to take a single trip out of Toledo back in 2011. I had a work trip immediately before the 4th of July weekend that year, when I was planning to meet up with friends in South Bend, Indiana. Since I was planning to return from my work trip and immediately drive from the airport to South Bend without stopping home first, I realized that I could realistically fly out of any airport between Dayton and South Bend equally easily. Toledo had substantially cheaper flights for my trip than Dayton, so I asked my employer and got approval to take the cheaper flights out of Toledo instead.
I didn't find the Toledo airport itself to be particularly memorable; it was rather small, which made sense given its proximity to the much larger Detroit (DTW).