At the beginning of January, my wife and I took a honeymoon vacation to Iceland that involved a bit more driving than we'd originally planned.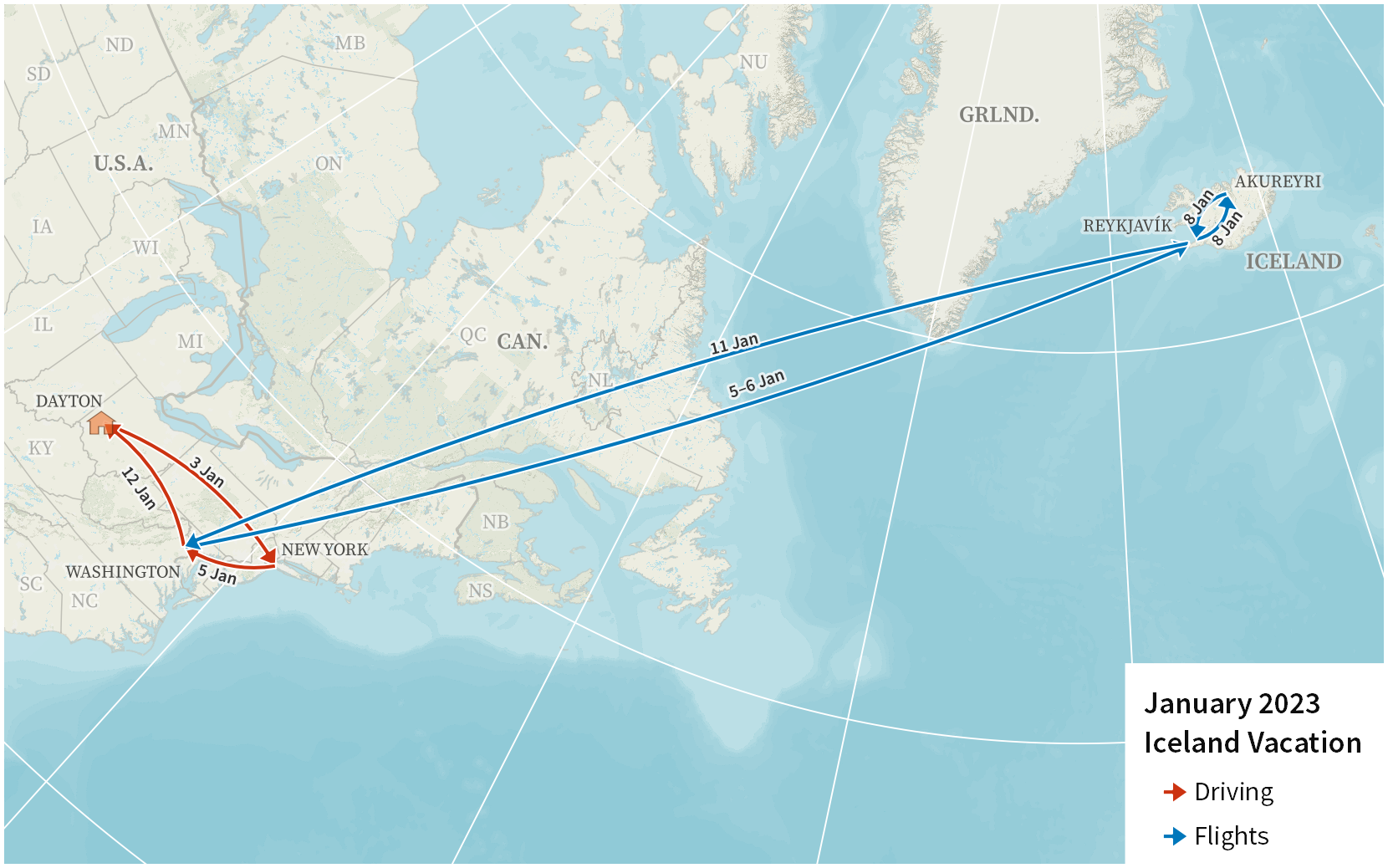 We'd been to Iceland twice before. Icelandair offers stopover tickets, where you can book a single itinerary between Europe and North America with a layover in Reykjavík–Keflavík (KEF) from over 24 hours up to several weeks, generally with really reasonable prices.
Unfortunately, my home airport of Dayton (DAY) is a small enough airport that Icelandair doesn't serve it, and none of the other nearby airports have Icelandair service either. So the last two times we flew from Europe through Reykjavík, we continued on to Chicago–O'Hare (ORD) instead, which is a bit over a five-hour drive from home.
This month, our trip was planned to be just Iceland, so instead of a stopover we just need to book a round trip from the U.S. to Reykjavík. Although we certainly could have booked from O'Hare again, Baltimore (BWI) had the best rates, and was still within a day's drive of home. We bought our tickets, planning to cash in some hotel points to get a hotel near BWI before departing and after returning, so we wouldn't have to have a long drive and flight on the same day in either direction.
Unfortunately, a few weeks after we booked our tickets, one of our BWI flights was empty enough that Icelandair cancelled it and rebooked us on flights out of and into Washington–Dulles (IAD) instead. Dulles is about the same distance from home as BWI, so the change wasn't too much trouble.
However, we realized that neither of us were super excited about spending the night near Dulles. A few weeks before our trip, Amy got the idea of driving out a few days early to New York instead, and staying at the TWA Hotel for a few nights before heading down to D.C. for our Iceland flight.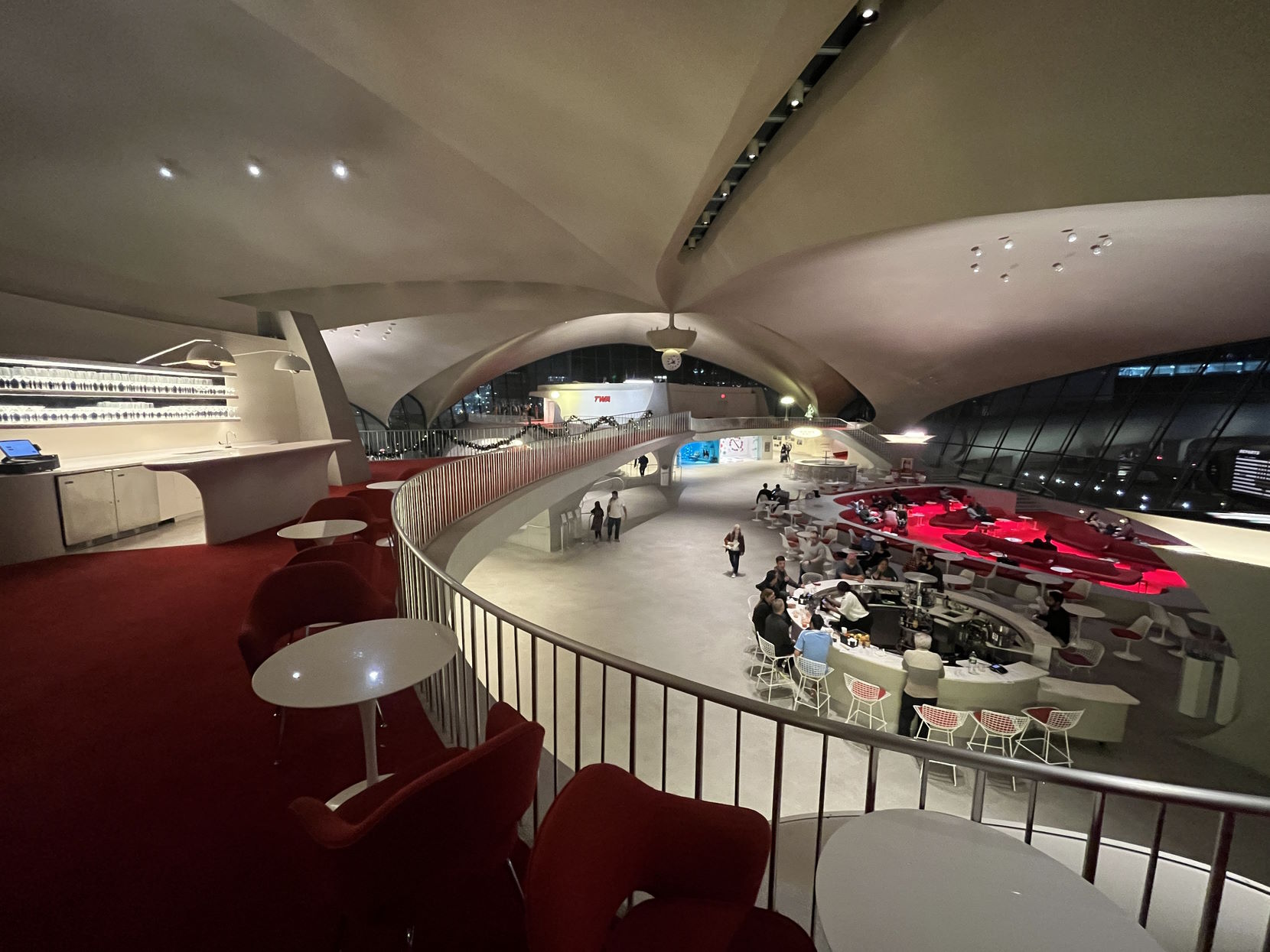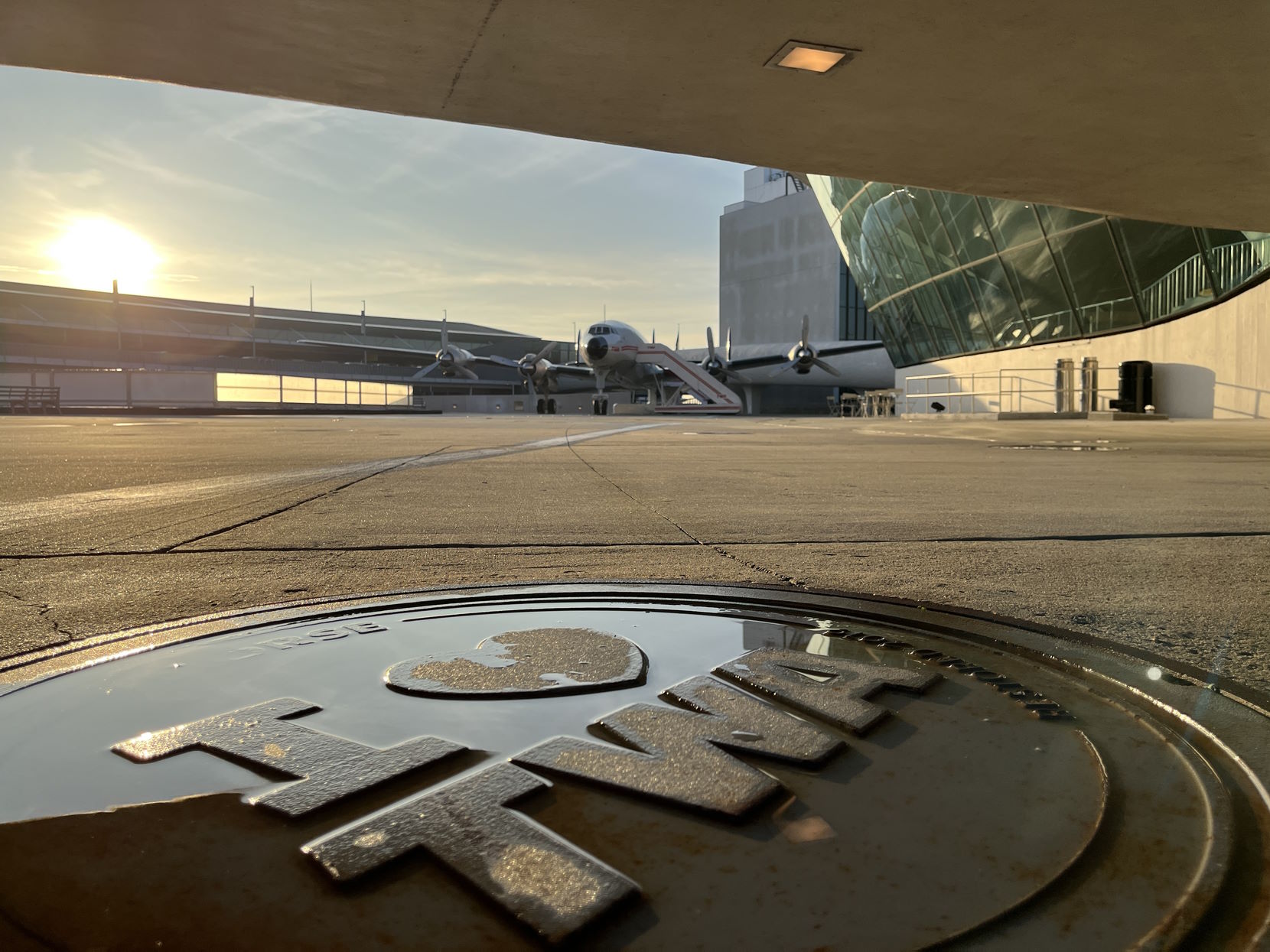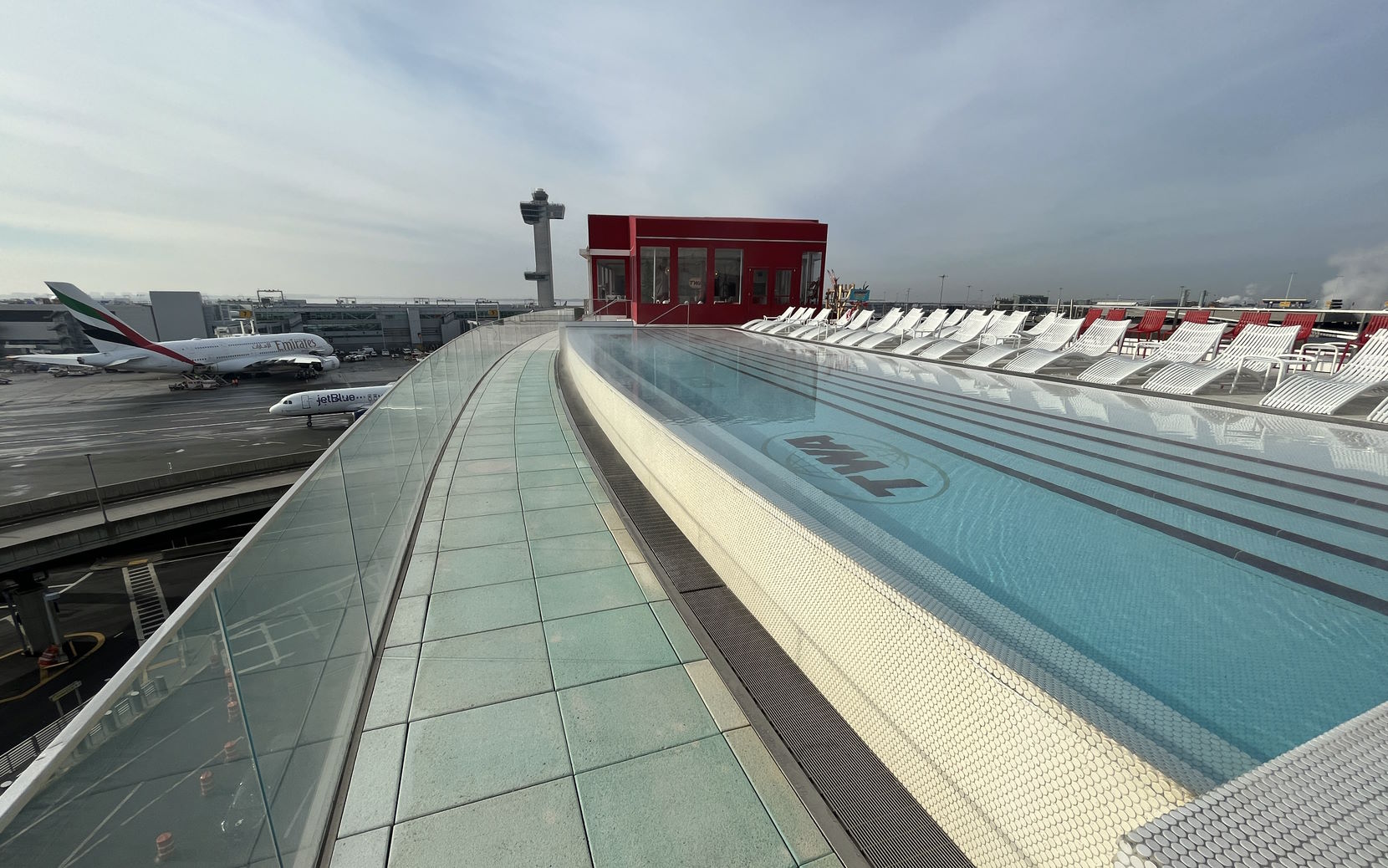 We looked into whether it would be feasible to switch our Iceland flights to JFK instead of Dulles, but with as close as we were to departure, the change fees and fare differences would have doubled the price of our tickets. So on the 5th of January, we left New York in the morning to drive down to Washington D.C. for a red-eye flight to Reykjavík.
Iceland sits just below the Arctic Circle, so in winter it only gets a few hours of daylight. It was completely dark when we landed at 6:35 AM on January 6, we still had another few hours of darkness to go. The sun rose at 11:13 AM that day, and set at 3:54 PM.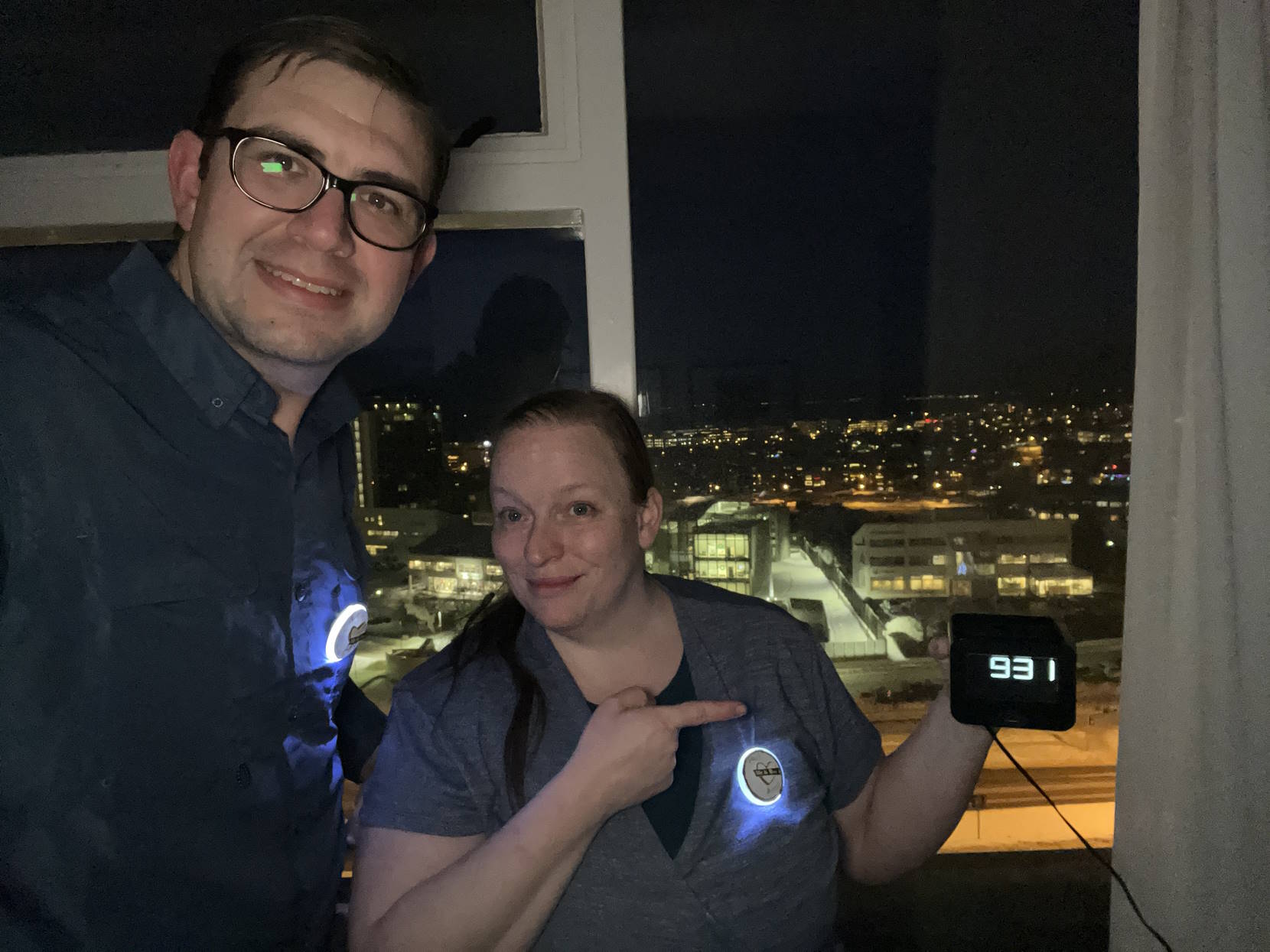 Our hotel for the entire trip was in Reykjavík—I cashed in some hotel points to get us a free 5-night stay at the Hilton Reykjavík Nordica. We spent the first few days visiting sites, shops, and restaurants in the Reykjavík area. On Saturday night, we went and saw the Iceland Symphony Orchestra perform at the Harpa Centre.
Though we spent most of our Iceland stay around Reykjavík, this time we did decide to take a day trip up to Akureyri, on the north side of Iceland.
In ideal conditions, it would have been about a 5-hour drive each way between our hotel in Reykjavík and Akureyri. This would have already a bit long for a day trip (though we had done a similar length day trip in the past, driving from Tucson to the Grand Canyon and back in a single day). However, this time it was winter near the Arctic Circle on a mountainous island, so we couldn't even count on the roads remaining open, let alone getting there in a reasonable time.
We elected to take the 45-minute Icelandair flight from the Reykjavík city airport (RKV) to Akureyri (AEY) instead, with a return flight that same evening of 8 January.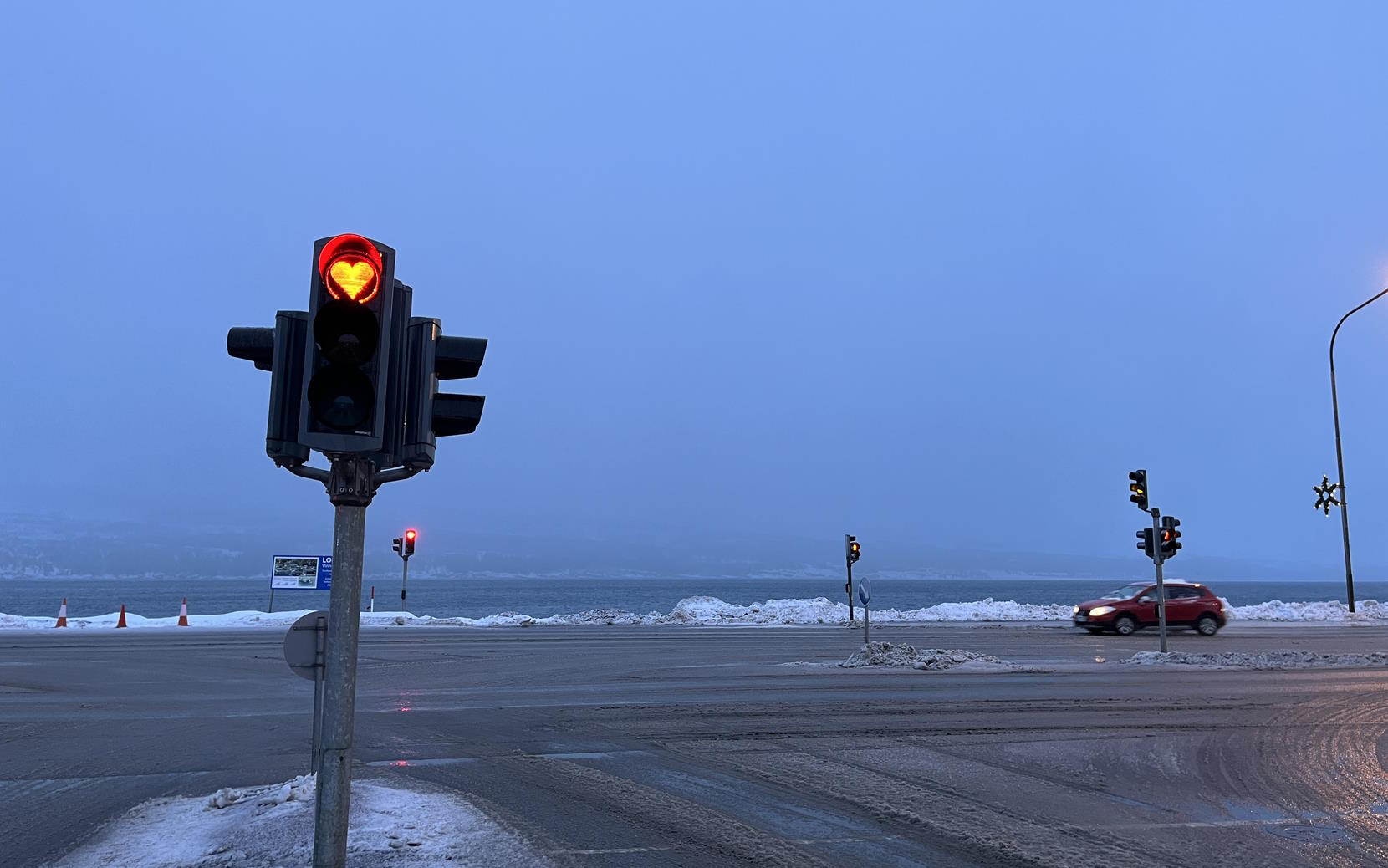 When we got to Akureyri, we rented a car, which meant I had two simultaneous car rentals (the car I parked at RKV, and the car I rented from AEY). Combined with my personal car parked back at Washington–Dulles, I was responsible for three different cars for the first time that I can recall.
After having lunch in town, we drove east of Akureyri to visit the Goðafoss waterfall. Once we passed through the Vaðlaheiðargöng tunnel, road conditions quickly deteriorated.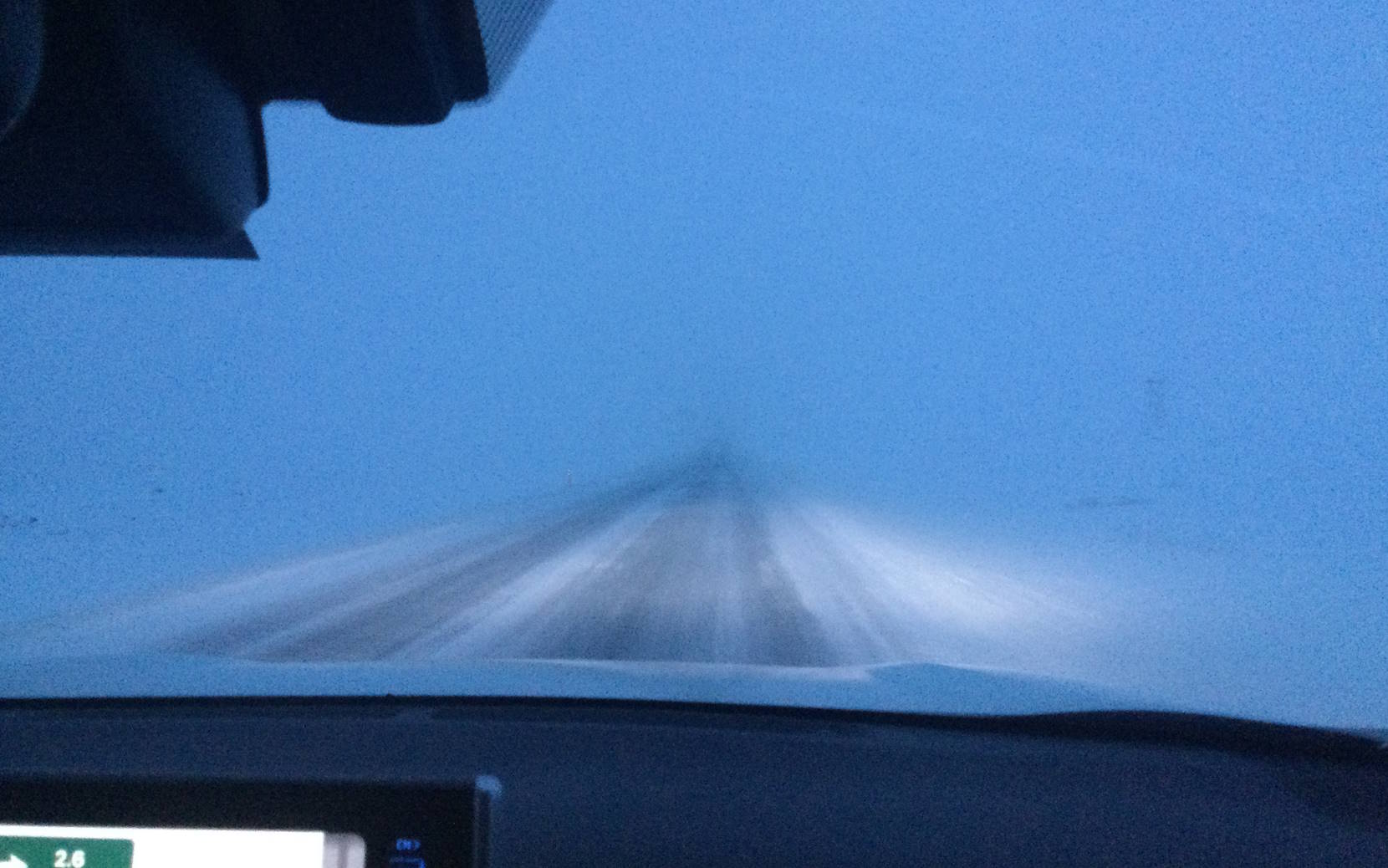 On the plus side, this drive included the farthest north place I've ever been (a curve in the road a bit northeast of the tunnel exit) at 65° 44′ 51″ N, 17° 53′ 33″ E.
We did end up making it to Goðafoss, although we didn't spend very long there. With the blowing snow, the view wasn't great, and we wanted to get back to Akureyri before conditions deteriorated further.
After flying back to RKV that evening, we spent a few more days in and around Reykjavík. We tried a few times to see the northern lights, but it was too overcast most of the time we were there, although we did get to see some nice scenery as we drove around.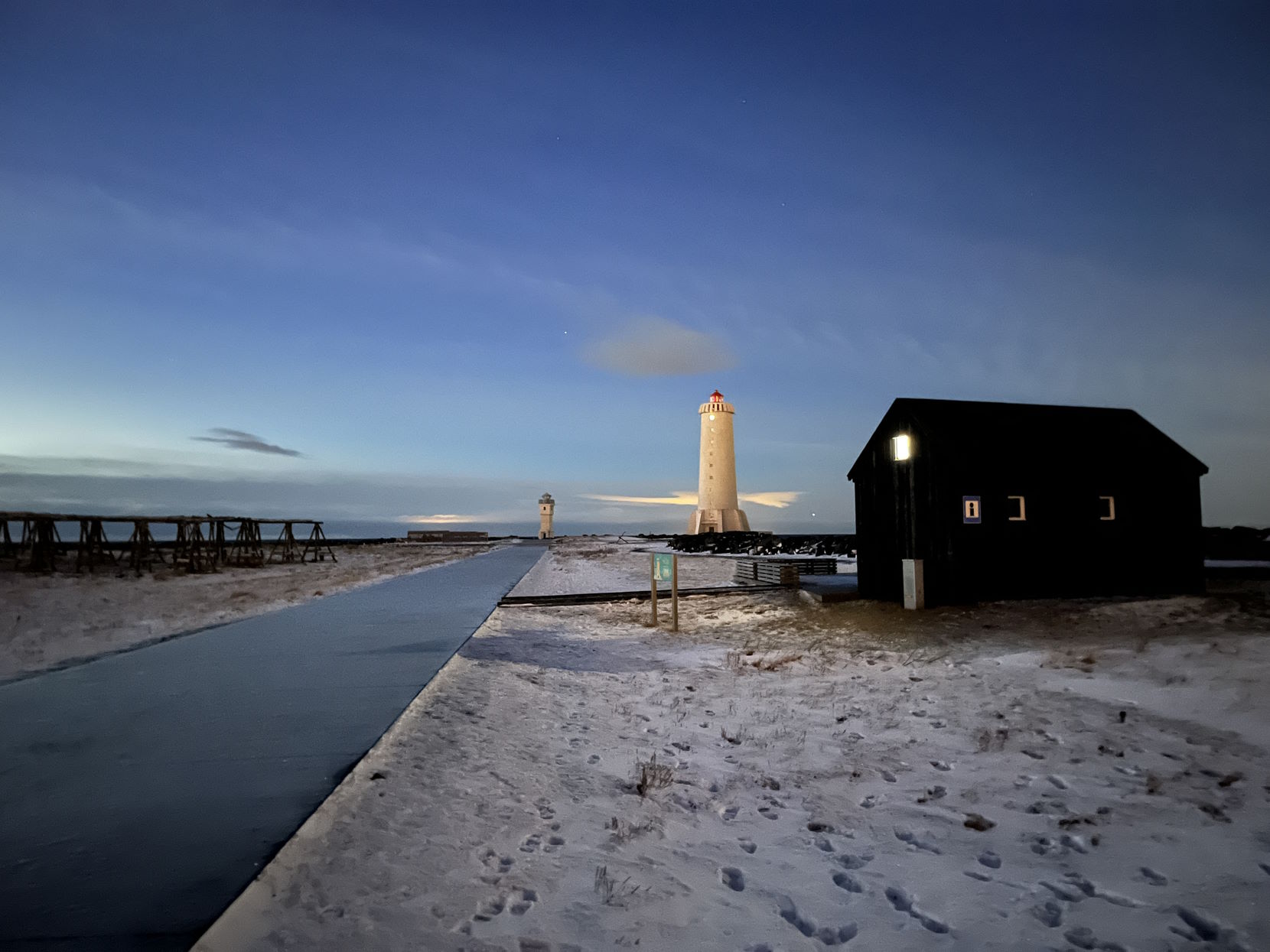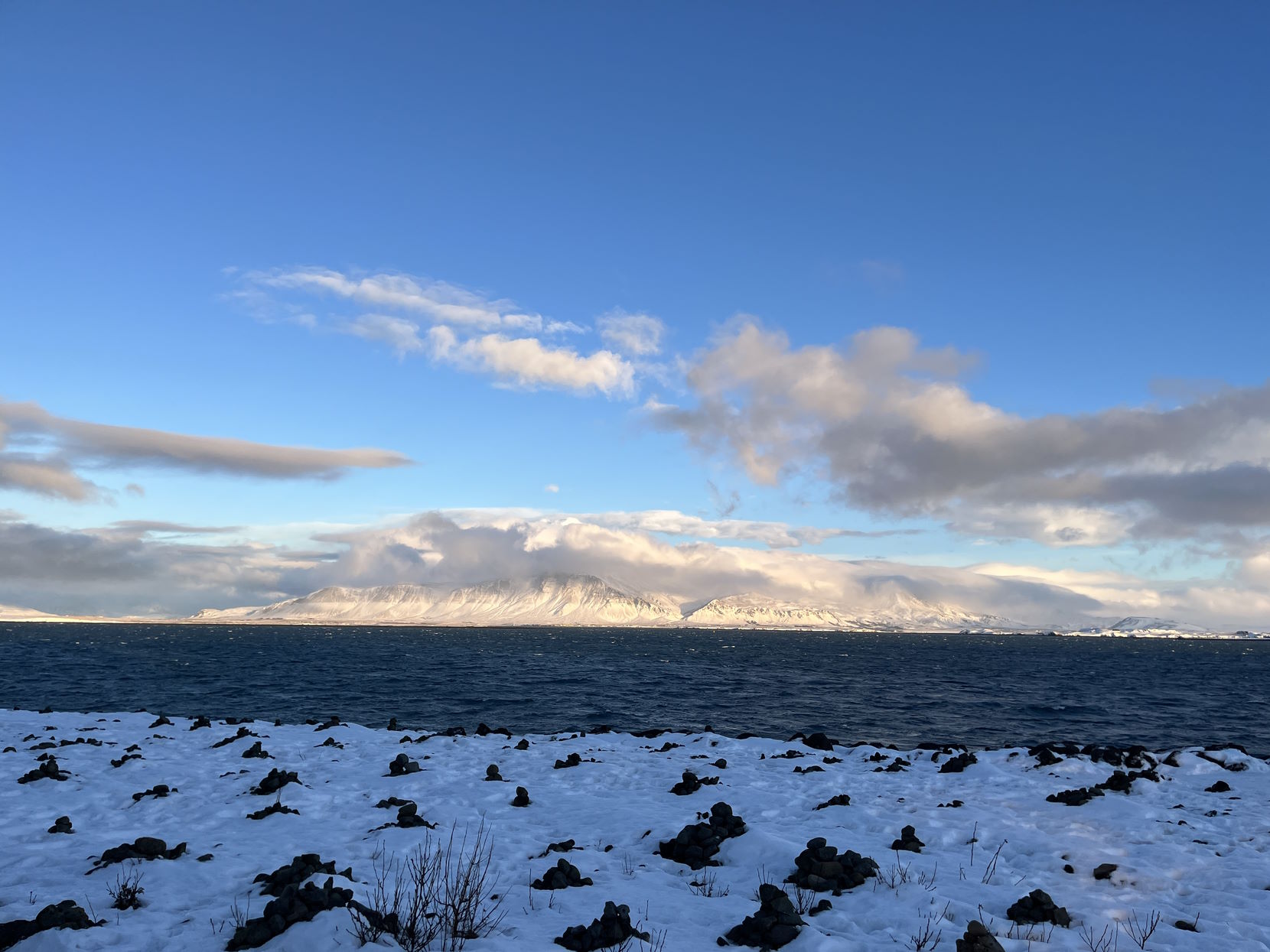 We also tried out the Sky Lagoon hot springs near Reykjavík. On a prior trip we'd tried out the Blue Lagoon, and we enjoyed them both; Blue Lagoon was bigger, but Sky Lagoon was on a peninsula such that we could see the ocean while we were in the hot spring and saunas. Sorry, I'm not going to provide any hot springs photos. 😉
On the 11th, we headed back to Keflavík for our international flight back to Washington–Dulles. The flight departed around 4:50 PM GMT – in the twilight period shortly after sunset. Since we were so far north, this led to the odd scenario where the sun actually rose and got brighter as we flew west and south for most of our flight, until it set again shortly before we landed at IAD at around 5:50 PM EST.
After clearing immigration and customs at Dulles (which was quite backed up), we spent the night at a hotel nearby, before driving back to Dayton on the 12th of January.