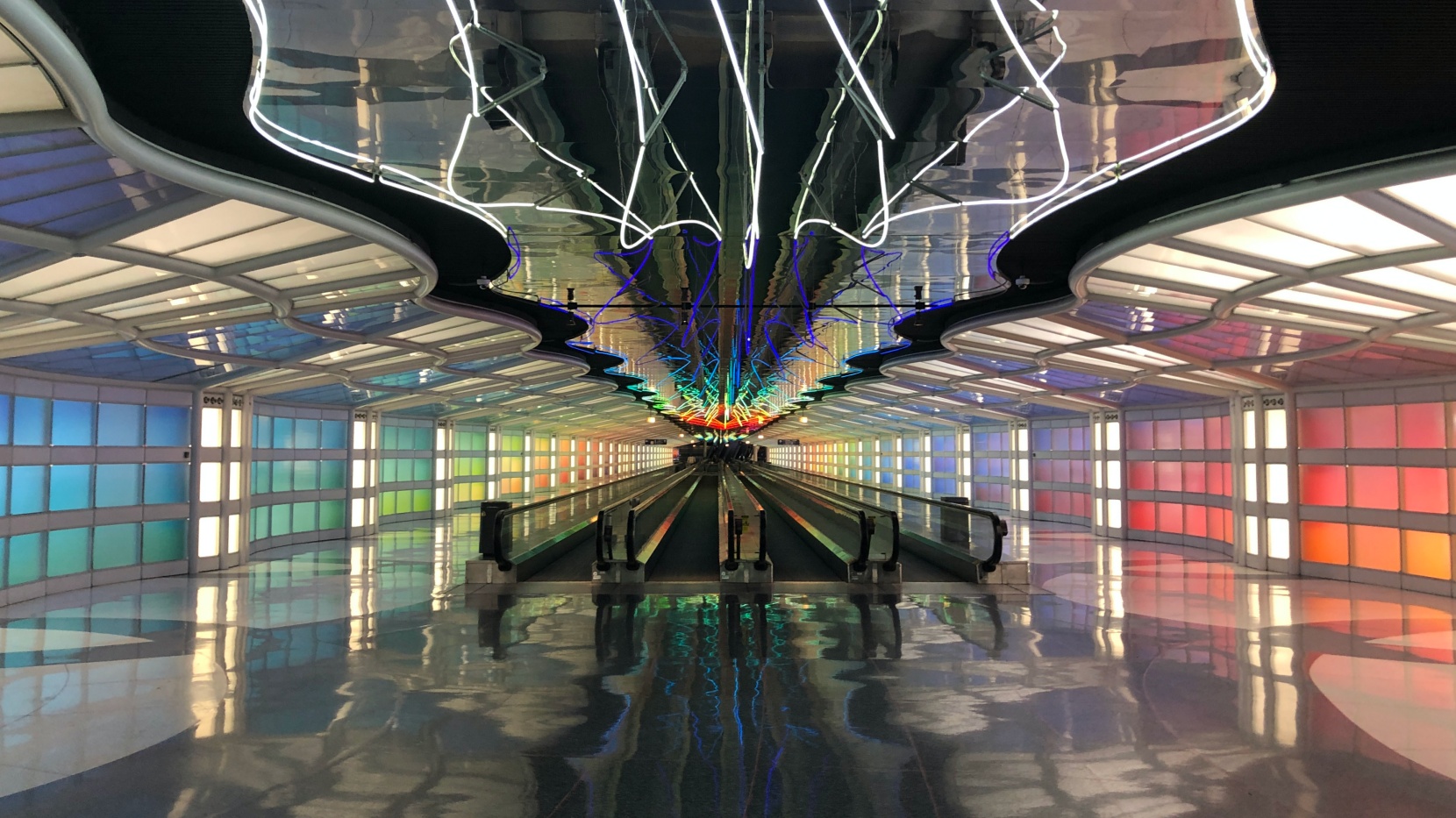 The COVID-19 pandemic reduced my work travel from about two weeks a month at the beginning of 2020 to nothing in mid-March. As everything locked down, we changed as many trips as we could to online meetings, and postponed those that couldn't be made virtual.
Eventually, a few of the the postponed trips couldn't be postponed any longer. Work started me traveling again in August, though still at a reduced rate. I've had three work trips over the last few months, all by air, two to St. Louis and one to Seattle.
Table of Contents
Airports and Flights
It's a trope at this point, but as I walked into the Dayton airport for my first pandemic trip, I heard Don't Stand So Close to Me playing over their speakers.
That wasn't an issue, as DAY was much emptier than normal. I'd already noticed how vacant the parking lot was, and within the terminal, there was plenty of room to spread out.
Admittedly, Dayton isn't a huge airport to begin with, but the hubs were empty as well. Atlanta, O'Hare, DFW, Detroit, and Seattle all seemed to have what I'd subjectively guess to be about a quarter to a third as many travelers as they'd normally have. To be fair, a third of an Atlanta is still quite a lot of people, but it wasn't wall-to-wall crowds like I'd normally expect.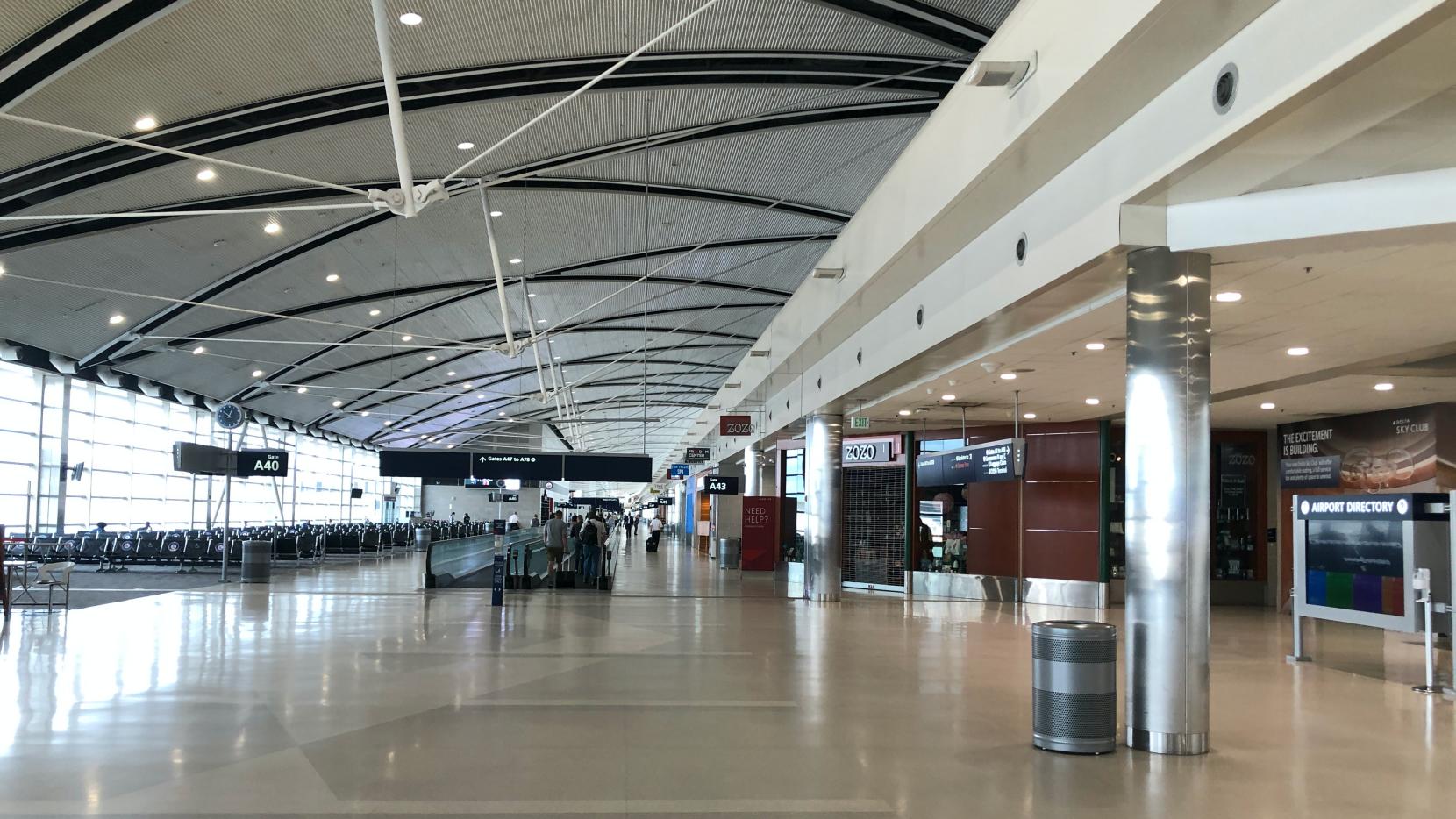 Because the number of flights has been reduced so much, the hub airports seemed to have consolidated their operations and left some of the more remote gates unused. As such, the crowds were unevenly distributed—some parts of the hub airports were closer to normal crowds (though still not quite full capacity), while some parts were absolutely empty. Those were the bizarre areas; being in a familiar terminal with it unfamiliarly quiet (I could hear the air conditioning operating in some parts of Chicago O'Hare) gave things an uncanny valley ghost town vibe.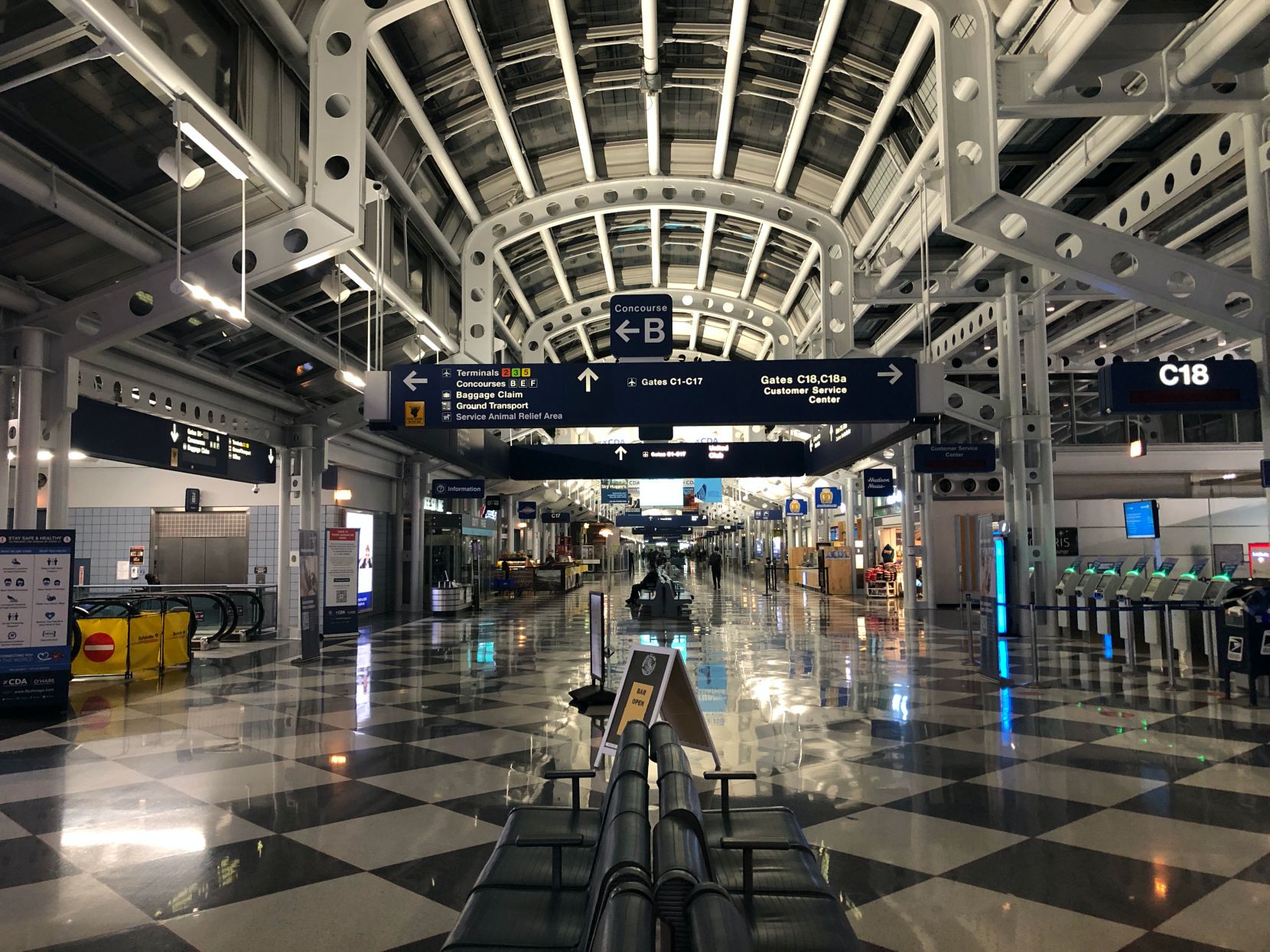 Helping out with the ghost town feel, about half of the shops and restaurants in the various airports were outright closed, presumably because there weren't enough travelers to sustain keeping them open. Other services were suspended as well; the terminal A train at Detroit wasn't operating, and though I'm not a lounge member, I noticed that many of the lounges were closed as well.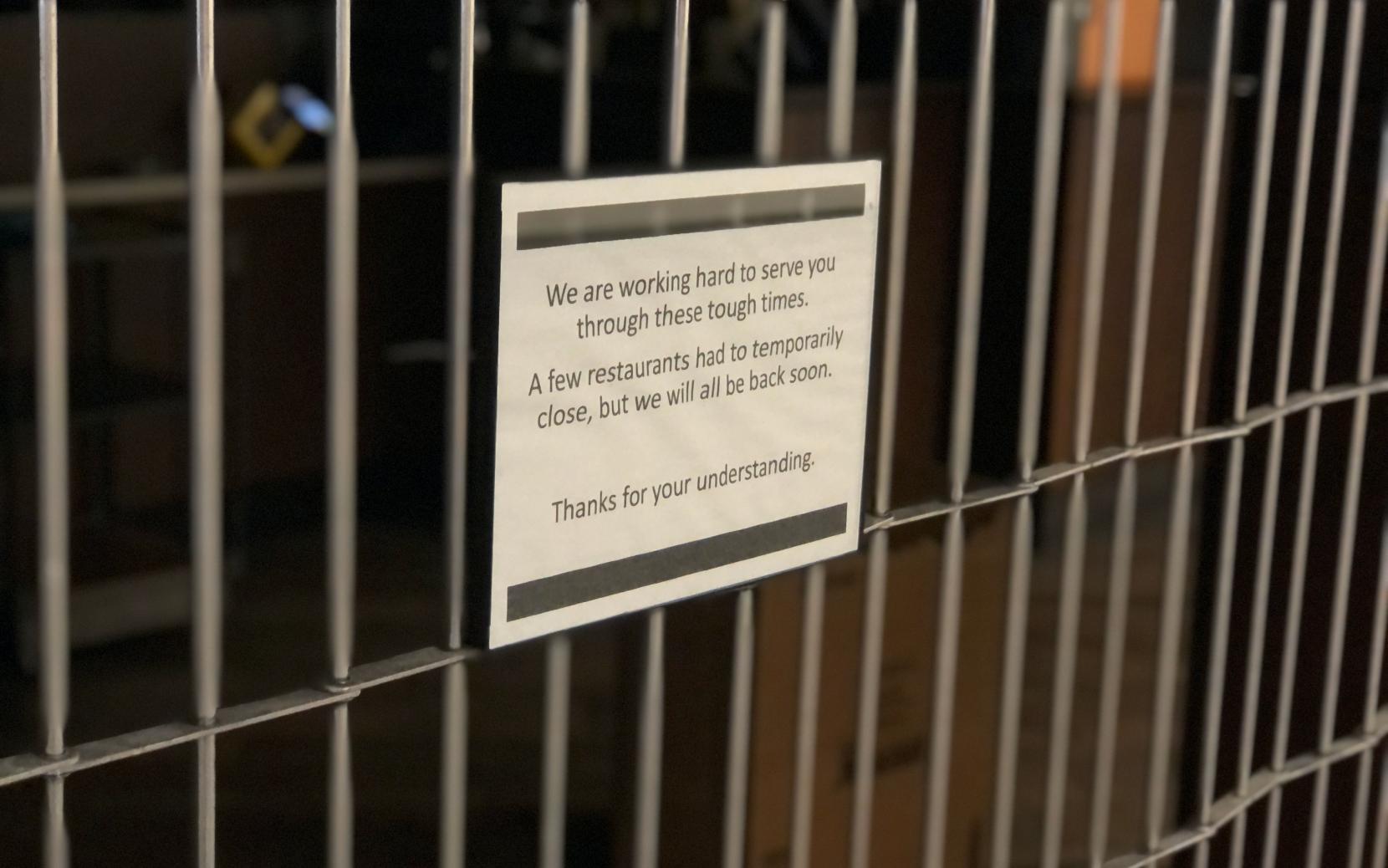 Mask wearing at the airports was essentially 100%; the only times I saw masks not in use was when people were actively eating (although airport bars were open, generally with every other seat blocked). Fortunately, with so many gates unused, it was pretty easy to find an empty gate area to sit and eat without being around anyone.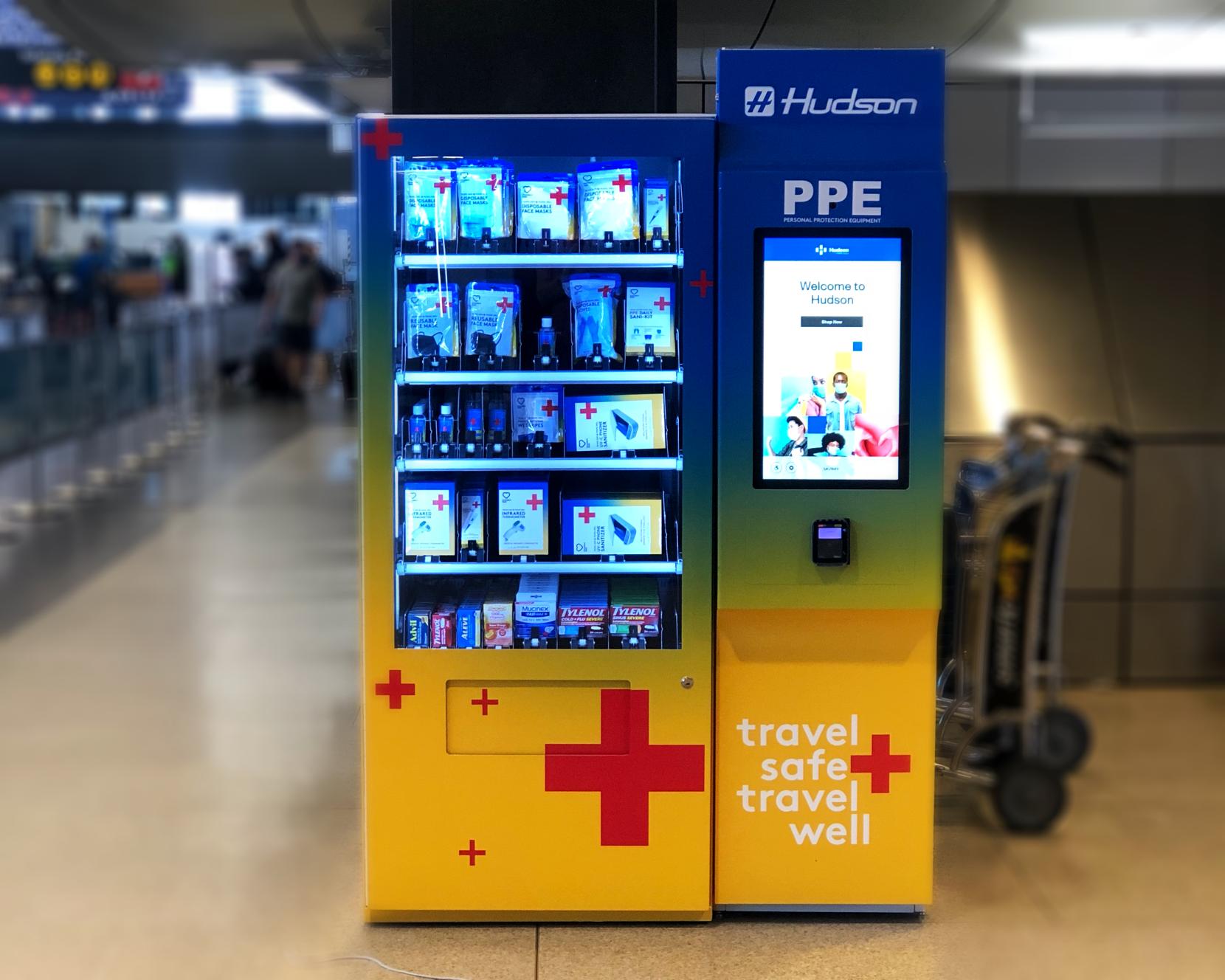 The boarding process was different between the two airlines I flew; American did their typical boarding by groups, but Delta boarded the planes back to front. Both airlines handed out complimentary disinfectant wipes as passengers entered the plane. Delta was still blocking middle seats on flights (although on smaller jets without middle seats, it was still possible to be seated next to someone), while American had every seat available for use.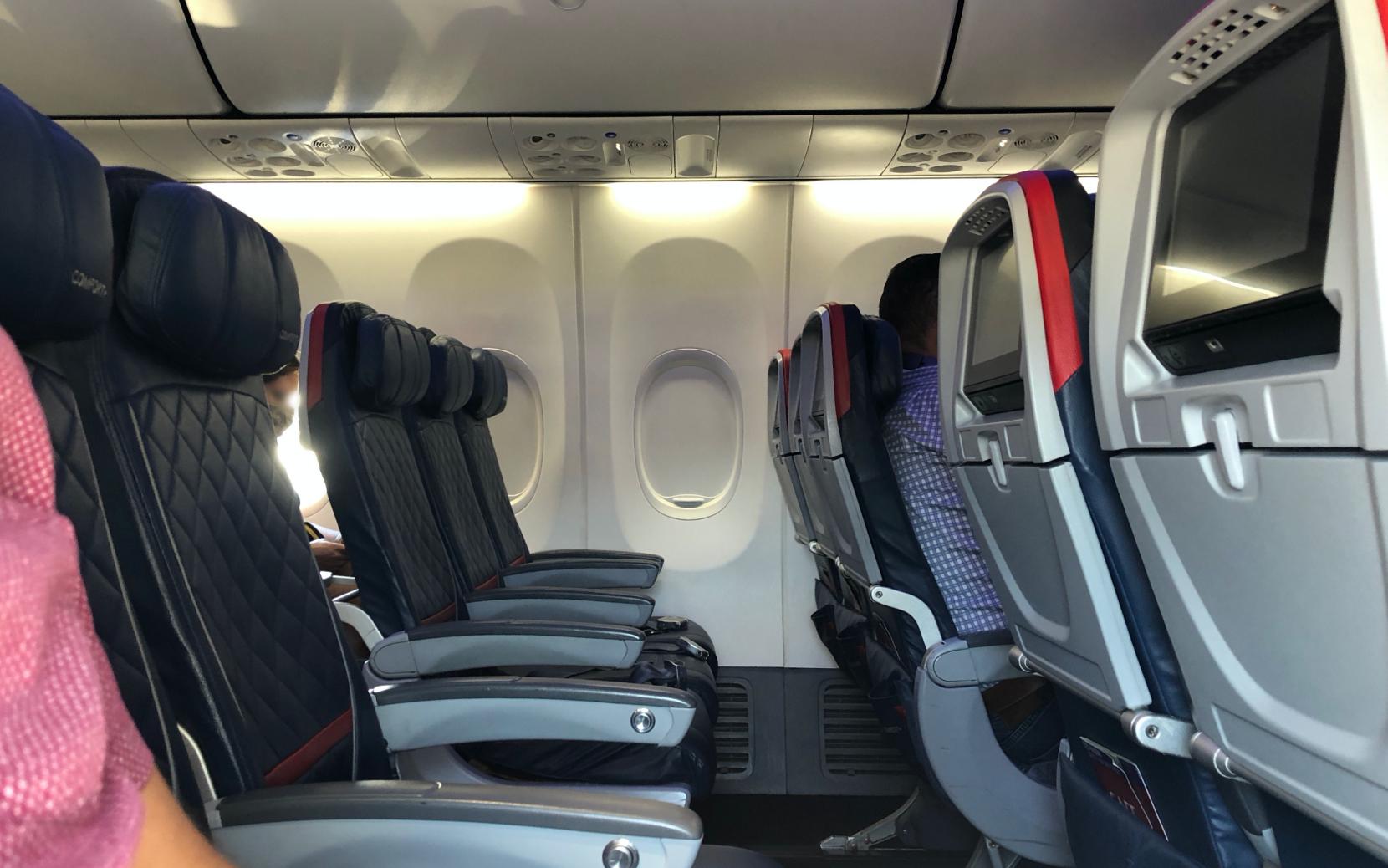 Both airlines had substantially cut back on snack and beverage service; shorter flights didn't have it at all, and longer flights had a much more limited, pre-packaged selection.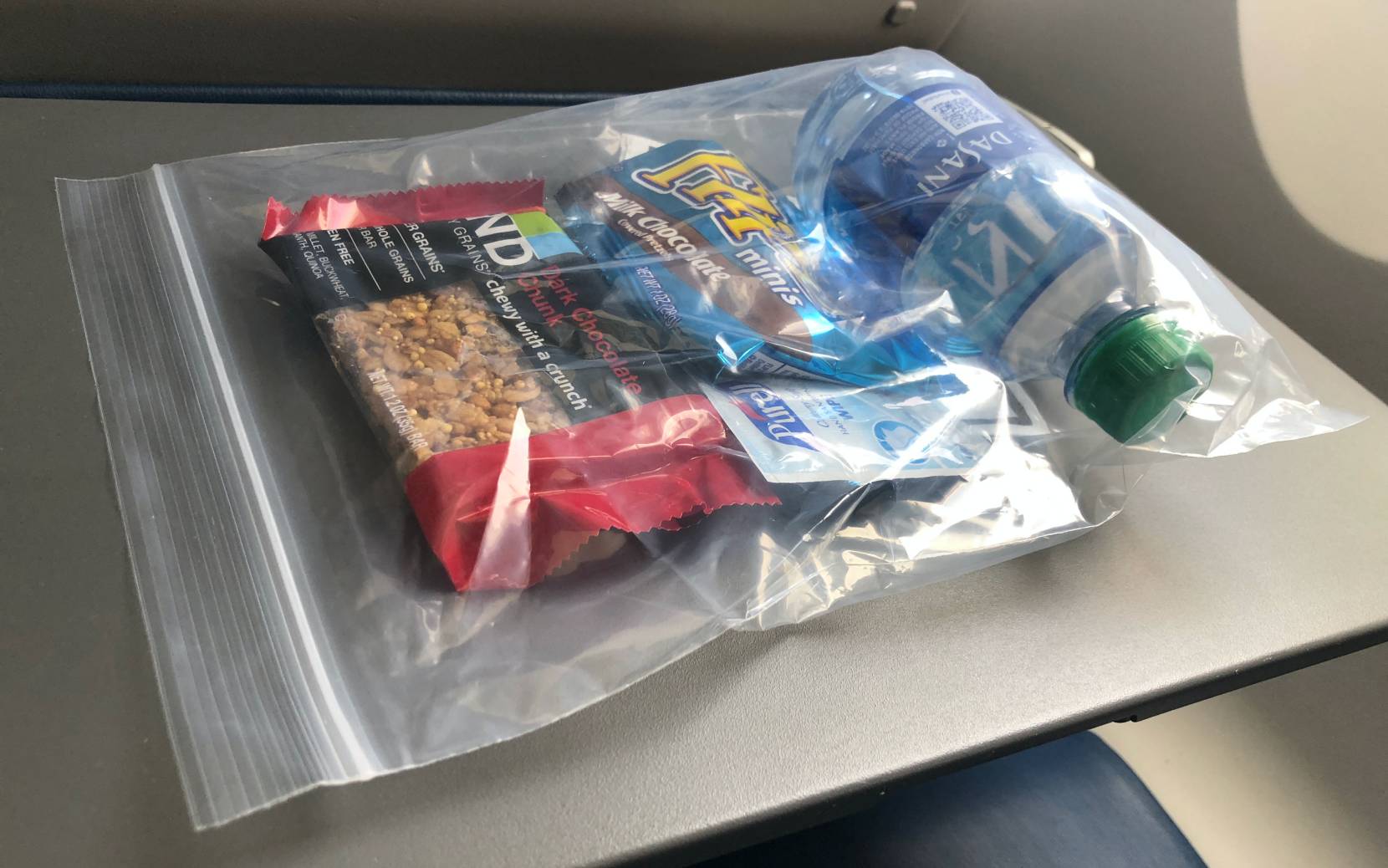 One nice touch Delta had was sending a text message on landing reminding people to give room while deplaning. Though the usual mad rush to get off the plane wasn't completely eliminated, leaving my seat did seem a little calmer than usual.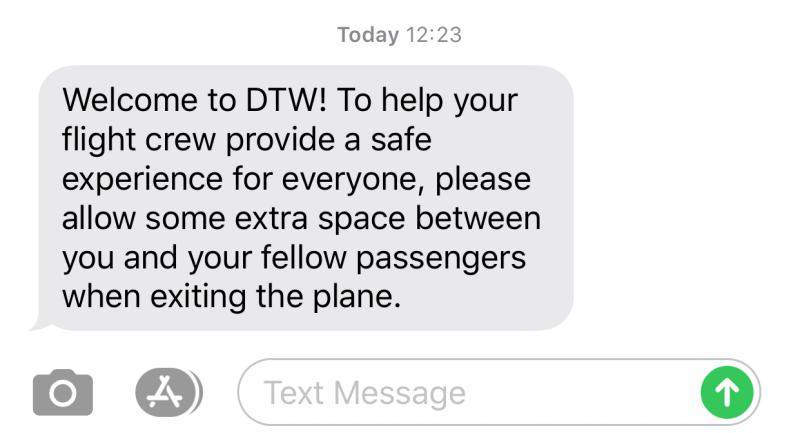 Delta did a much better job of convincing me that they were taking things seriously, all in all, and they've built up a lot of good will with me from these few trips. Even though I've currently got higher American frequent flier status than Delta, I'd absolutely recommend Delta over American for flying in the near future.
Rental Cars
I've heard some complaints from other frequent travelers that rental car companies have downsized their fleets, so the selection of available cars isn't as good, and they're getting worse cars as a result. While the selection part seems to be true, my employer generally only has us reserve compact cars anyway, so if anything the limited selection has actually led me to receive larger cars than I had reserved over these few work trips.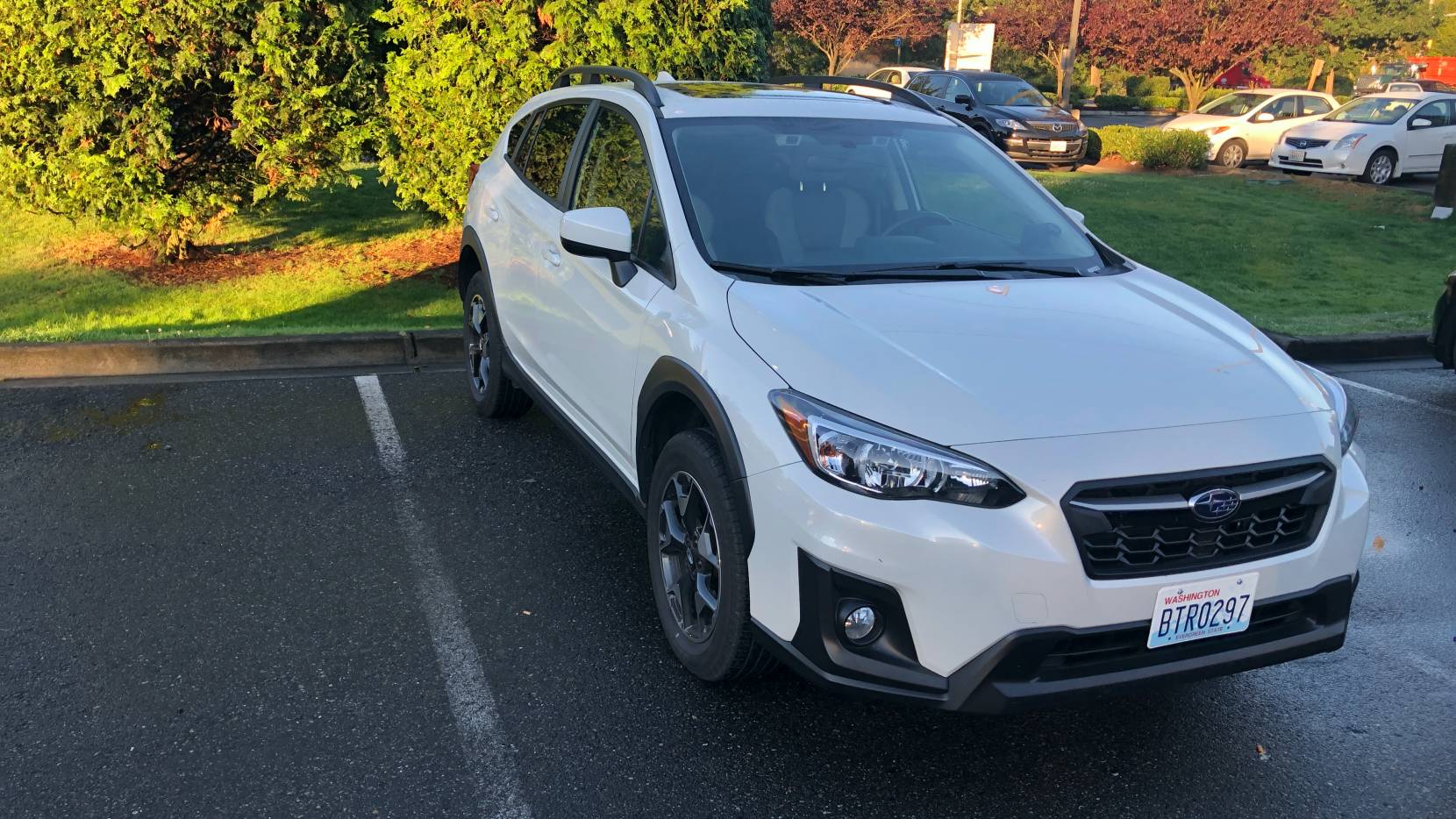 I've been getting a lot of emails from rental car agencies advertising how much better they're cleaning their cars now, but that didn't match my experience; the cleaning seems about about as hit-or-miss as usual for renting a car. Perhaps part of that has been because two of my three trips were to STL, where I've had consistently bad rental car experiences across basically all agencies even before the pandemic, but it's definitely a good idea to bring some sanitizing wipes.
I ended up being in the rental cars even more so than usual in these trips; without a kitchen available, I had to dine out every meal, and I wasn't comfortable dining indoors. Thus, I ate quite a few meals in my rental car after ordering carryout.
Hotels
In general, hotels weren't as worrisome to me. It's pretty easy to avoid people in a hotel, with the possible exception of the elevators—and for the most part, people were pretty good about not crowding the elevators, particularly since the hotels seemed to be at very low occupancy anyway. (The hotels I stayed at were all in suburban areas, and generally had their parking lots less than 20% full.)
Breakfast buffets were no longer operating; instead, hotels seemed to either set out pre-packaged breakfast items (wrapped and bagged in the kitchen) or had the buffet table blocked off with an employee serving items upon request.
Every hotel I stayed at had stopped daily housekeeping, in favor of doing housekeeping by request only. Presumably this would be to limit the number of people who are breathing in your hotel room; cynically, it seems like a way to cut costs.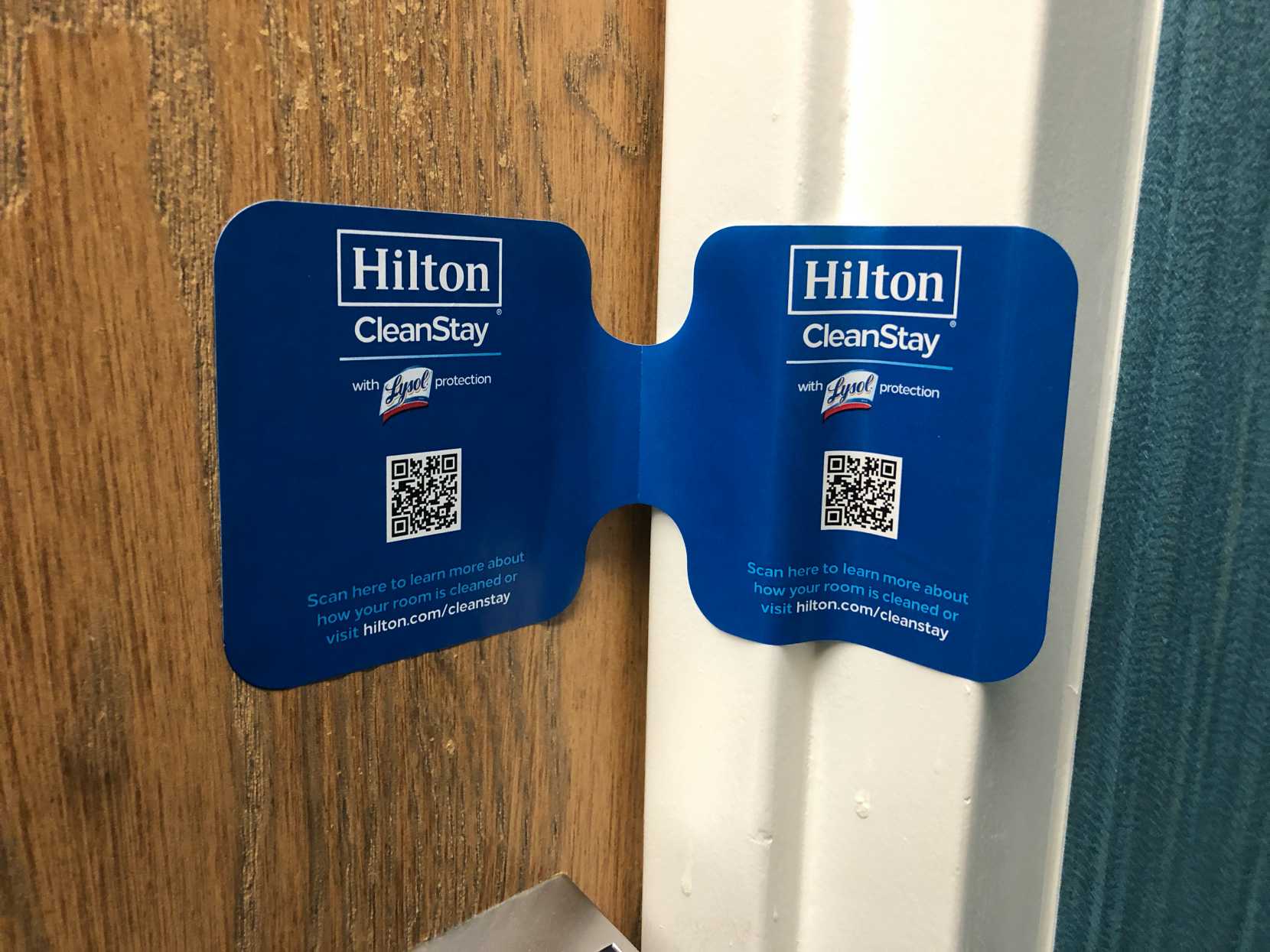 In that regard, hotels sure seem to be showing a lot of hygiene theatre—measures that make it seem like they're doing something, but likely don't meaningfully reduce infection risk. I've had a few hotels that have had door seal stickers showing nobody has been in the room since it's been cleaned—but the only people who have access to the room are the same people who put the stickers on it, so I'm not sure what the sticker proves. Likewise, I had a hotel that removed the hangers from the rooms "due to the pandemic."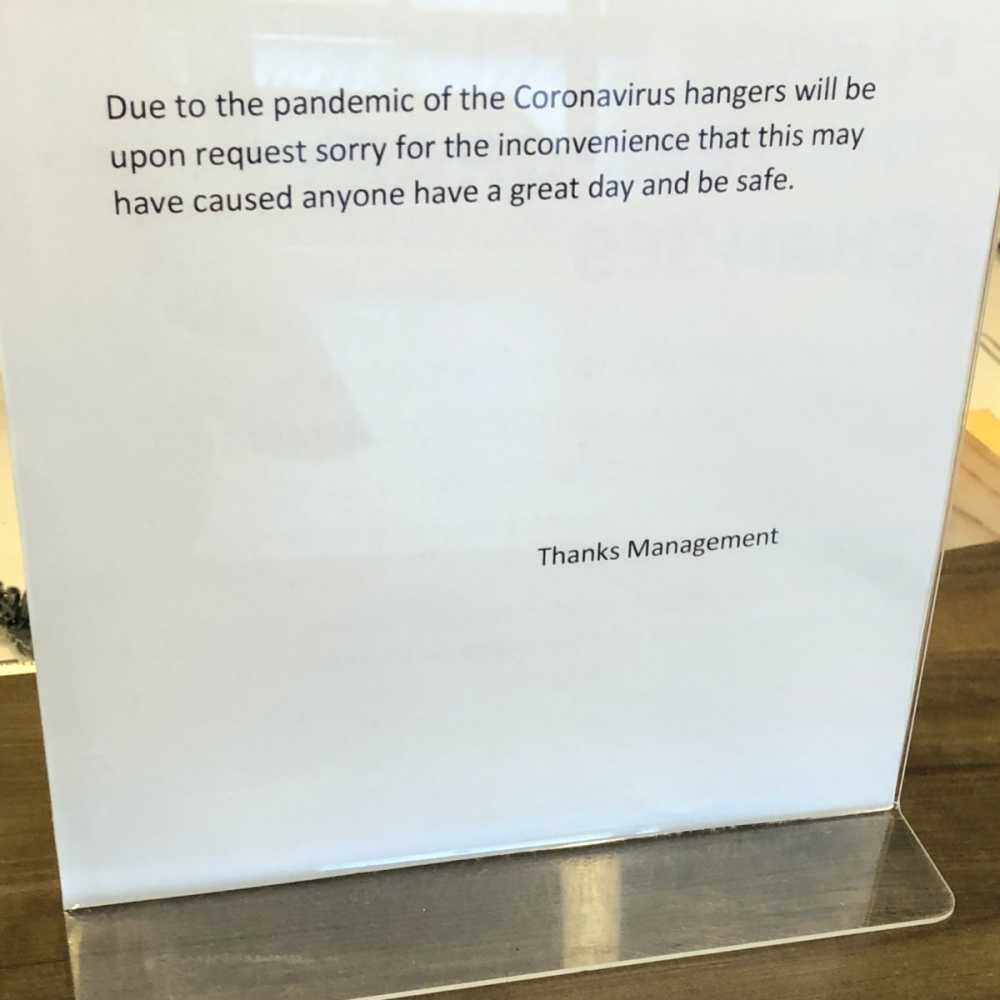 Quarantine
My home state of Ohio has created self-quarantine guidelines for travel based on other states' COVID-19 test positivity rates. The week of my October St. Louis trip, Missouri was above our 15% positivity threshold. I quarantined at home for two weeks after I returned, leaving only to take a drive-through COVID test halfway through the fortnight.
Fortunately, I've been able to work from home, so a quarantine wasn't too difficult for me to complete.
Overall Impressions
I've been asked if it was scary to travel, but I don't think scary is quite the right word—I think solemn describes it better.
There are a lot of extra risks to manage during this pandemic, both to one's own health and to the health of others. While it's possible to take precautions to mitigate a lot of the risks, travel is never risk-free—but then again, neither is anything else. Travel has become something that has to be approached much more seriously than usual, but I'm also not uncomfortable with my job sending me places again.